Reverse Spiral Hoodie
Premium 100% heavyweight cotton french terry hoodie featuring spiral artwork on front and back. Overdyed with organic dye in reddish colorway. Reversible. 
Regular price $188
Free standard shipping within the USA on all orders above $150
sizing guide
Standard shipping within in the United States is offered free of charge on orders above $150. Otherwise, shipping rates are calculated based on weight and destination. Shipping for International orders is free of charge for orders over $300, and 50% off for orders over $150. Items ship from New York.
Please see our complete shipping and return policy
here
.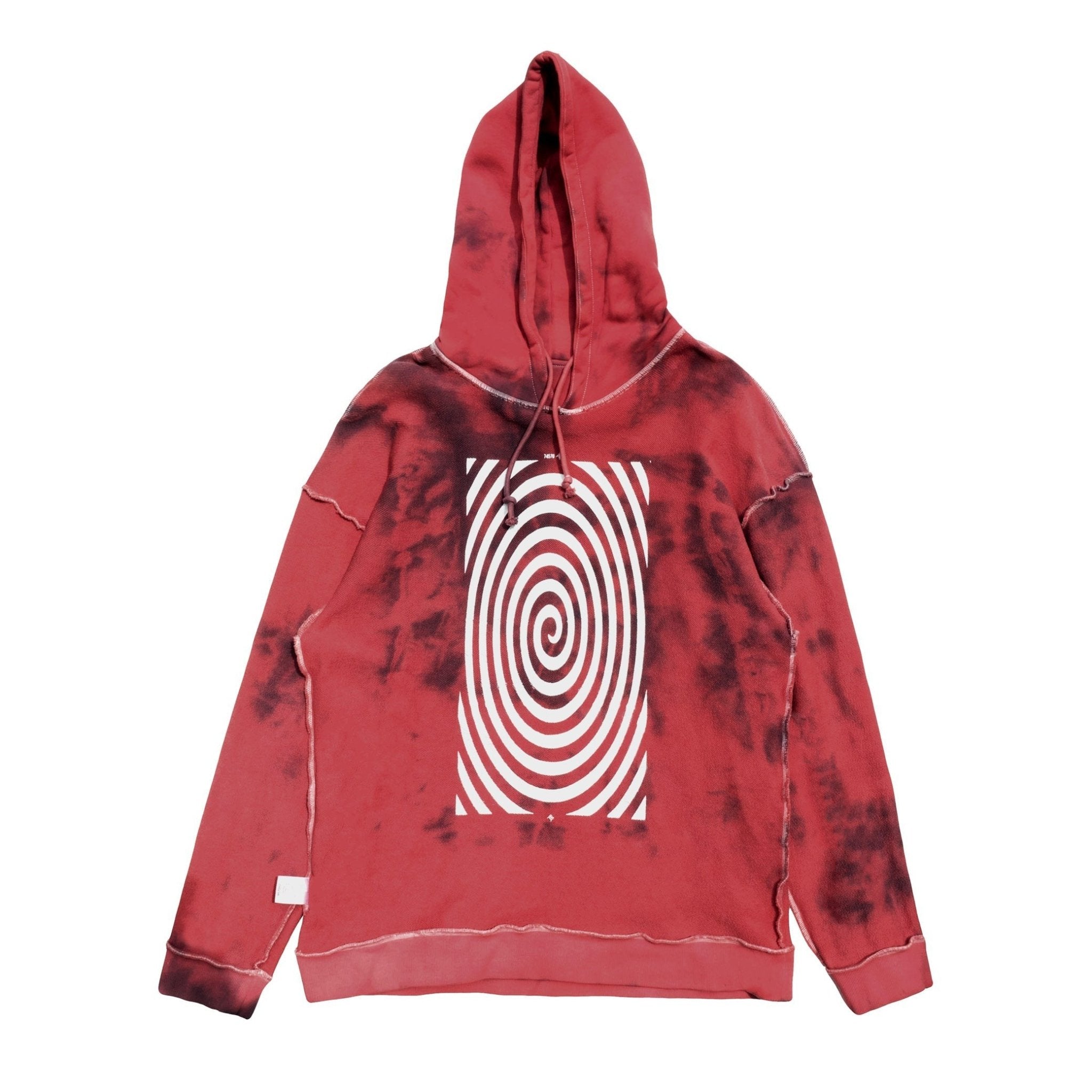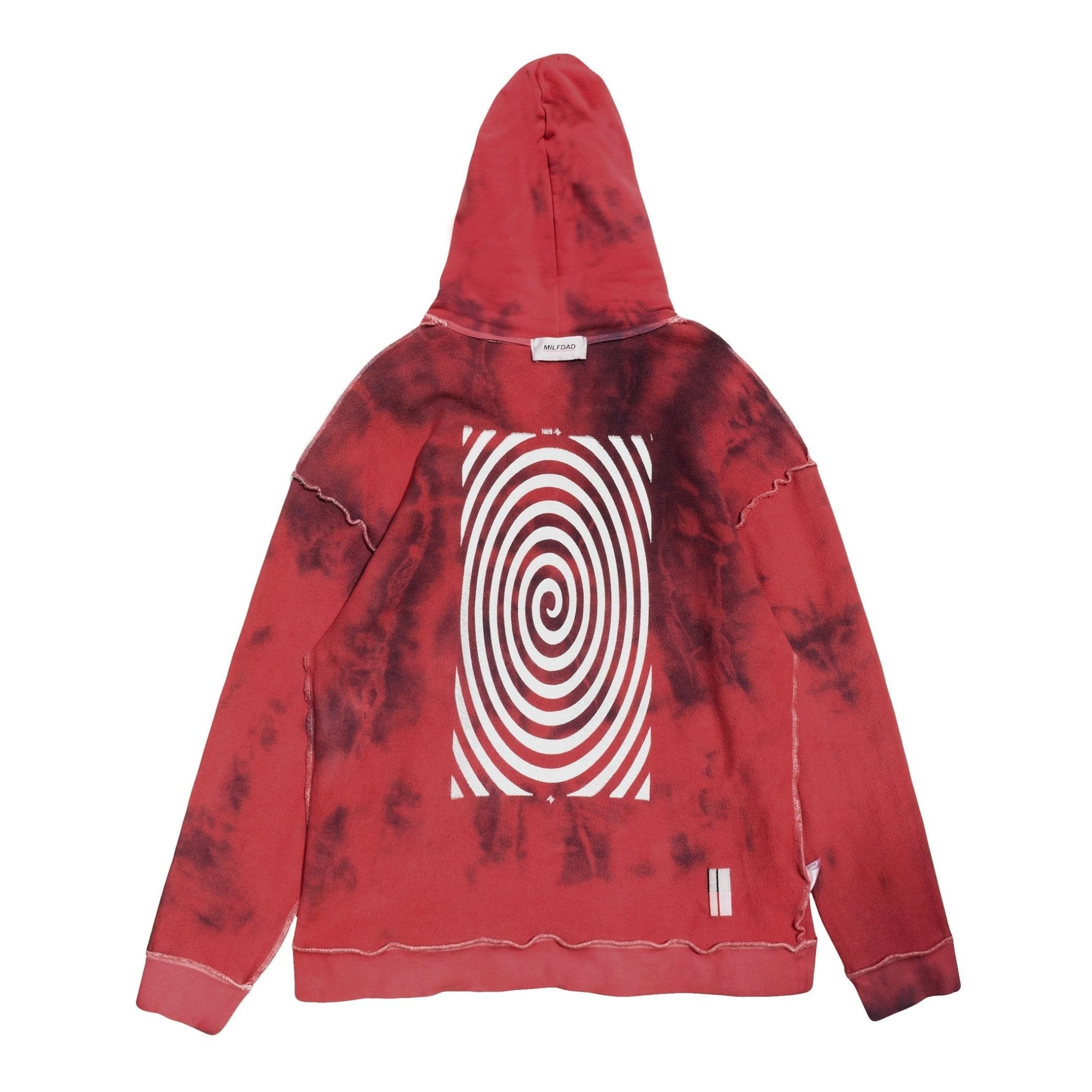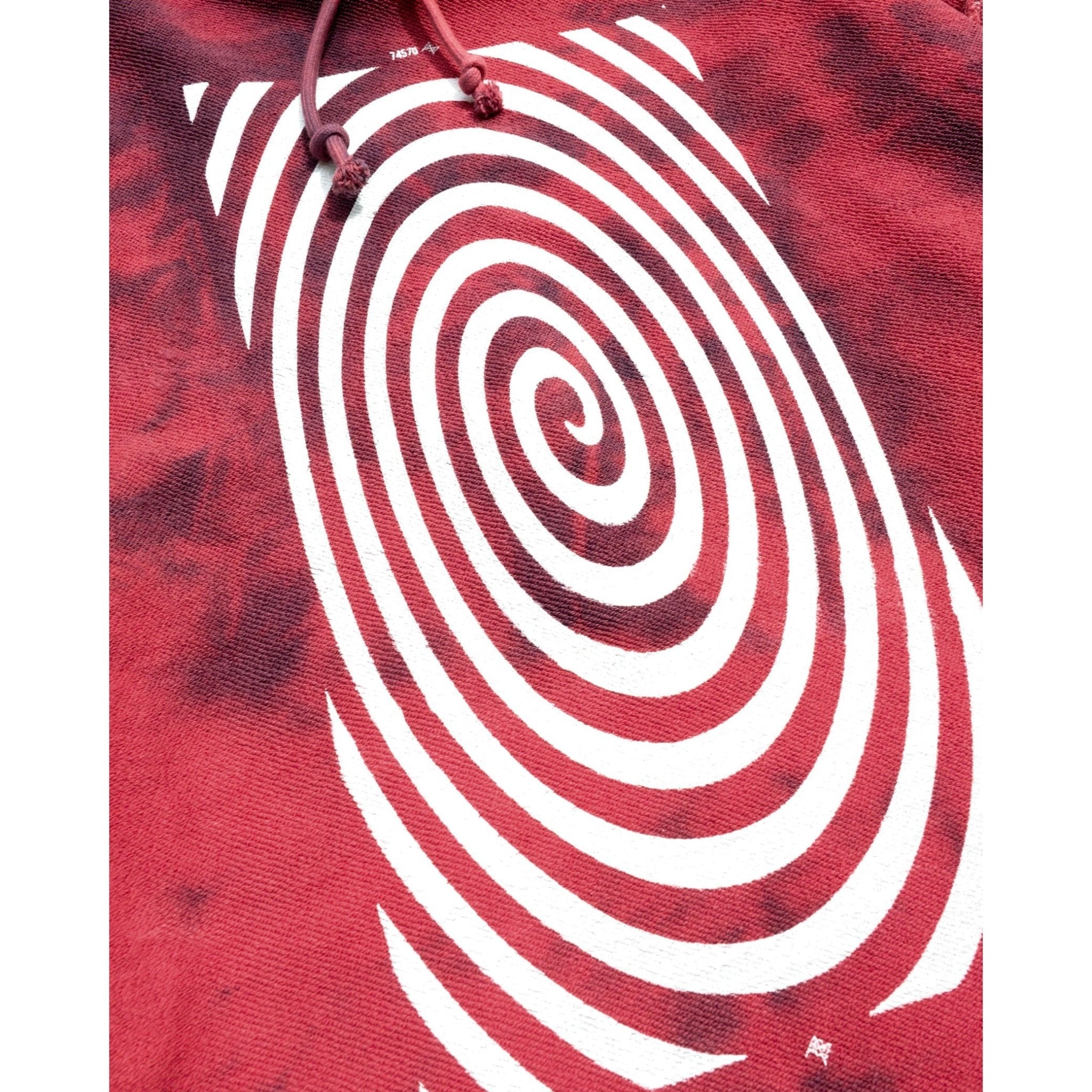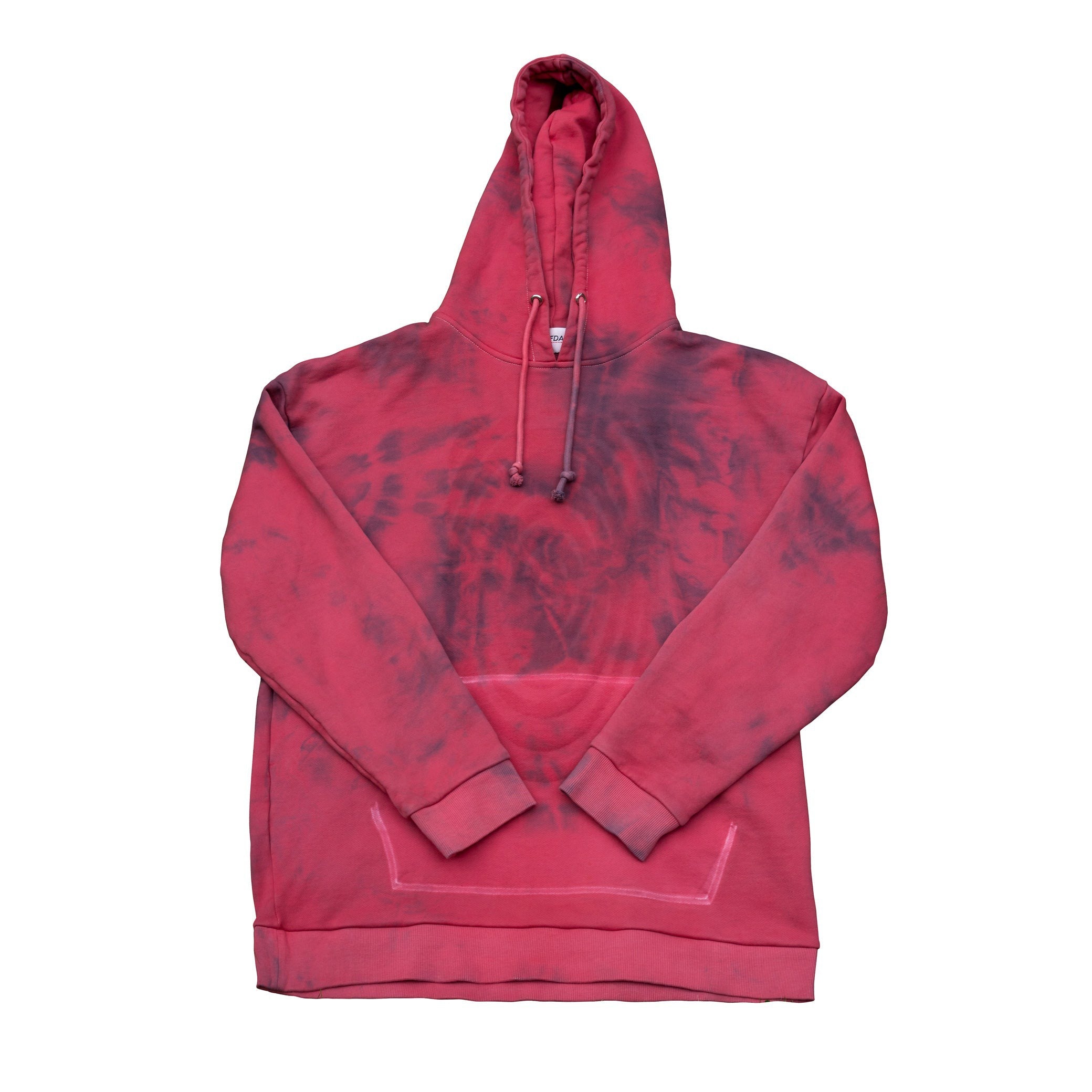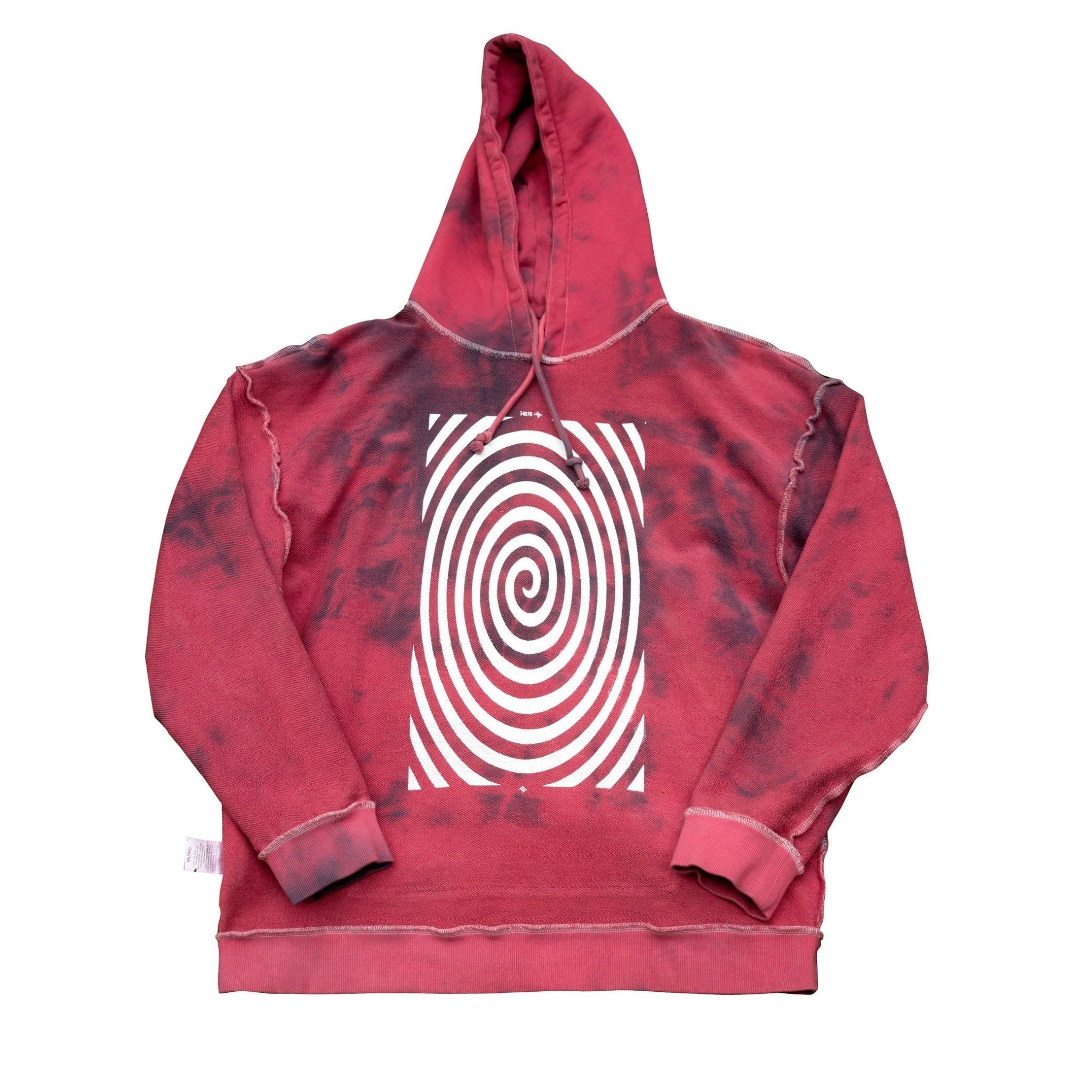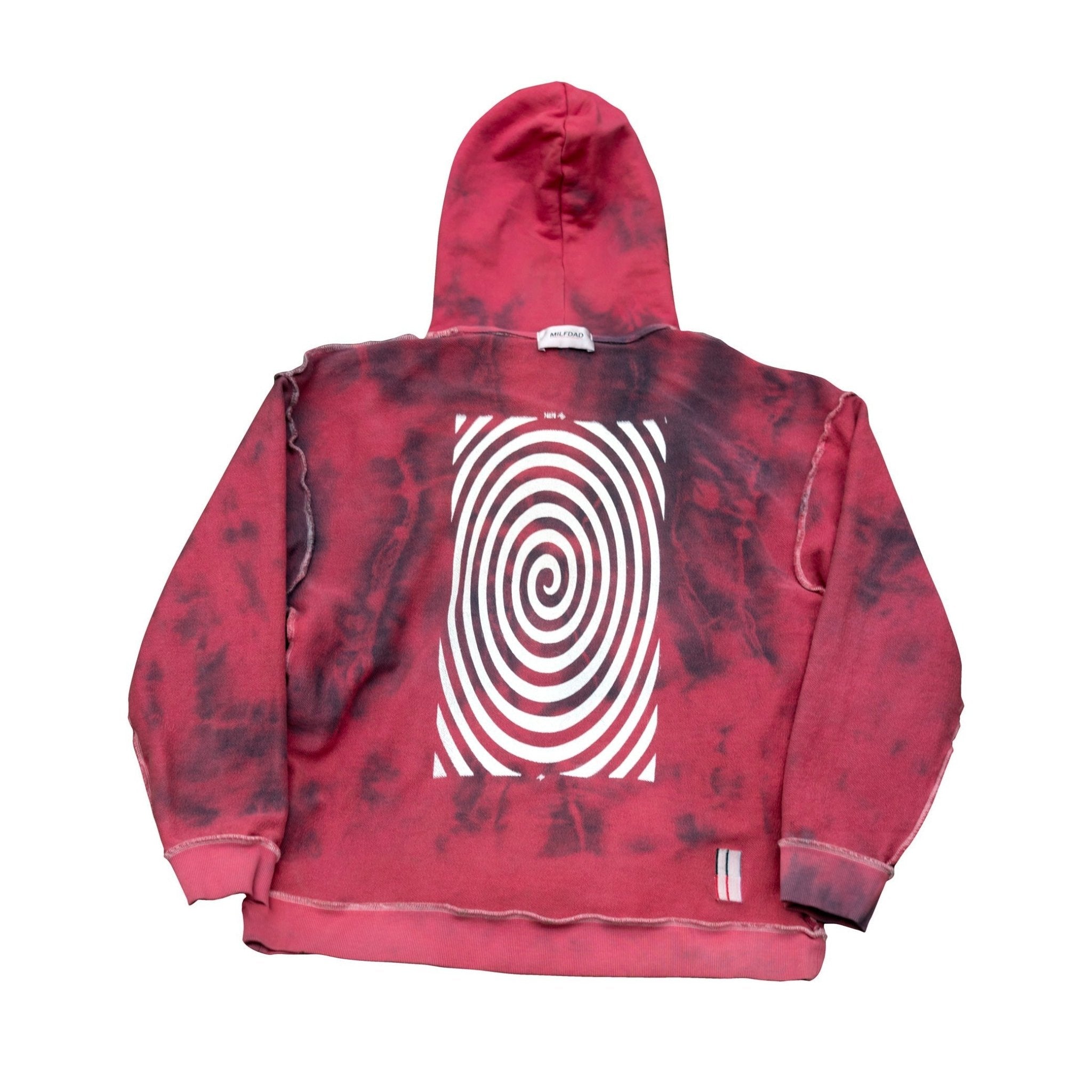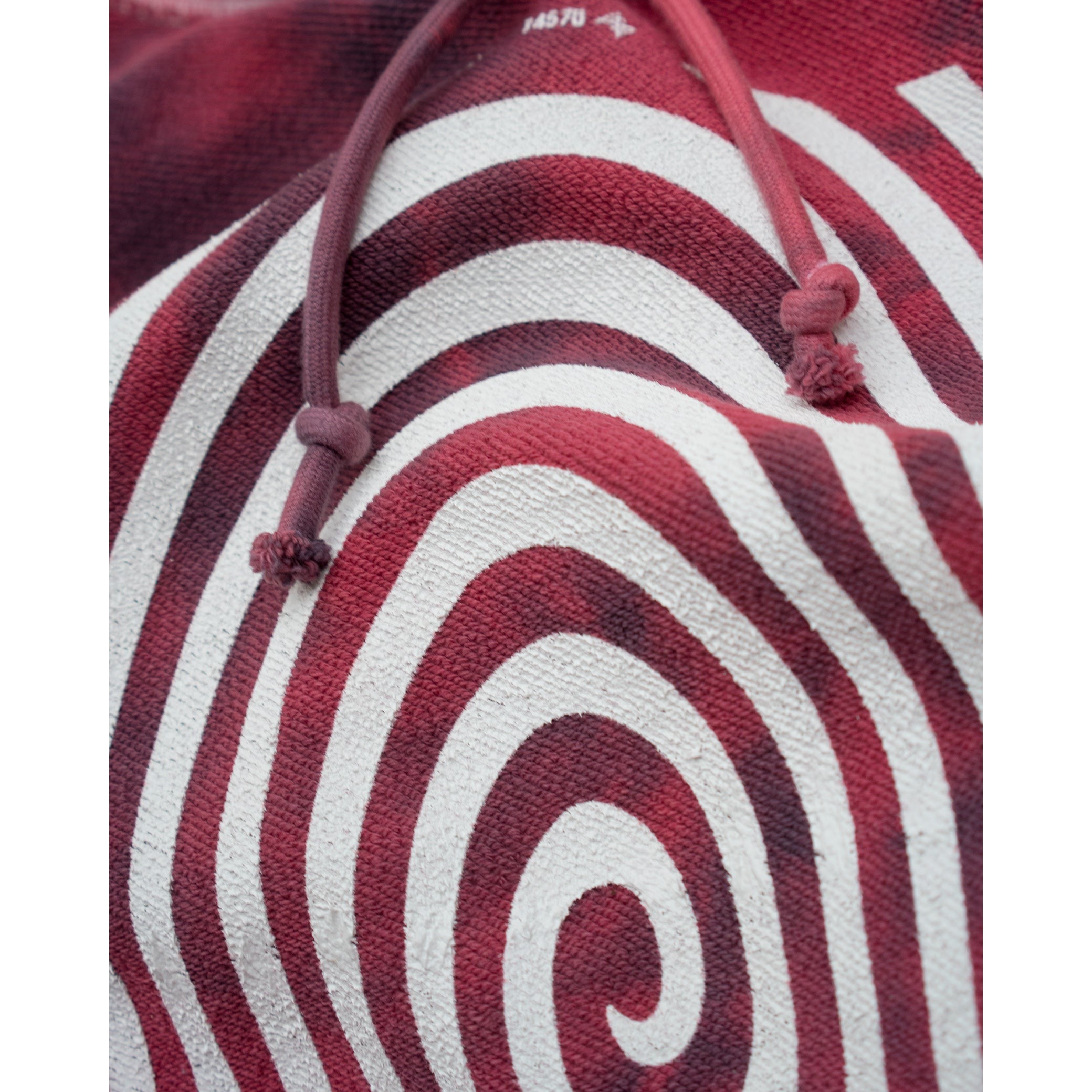 Reverse Spiral Hoodie
Regular price $188 Sale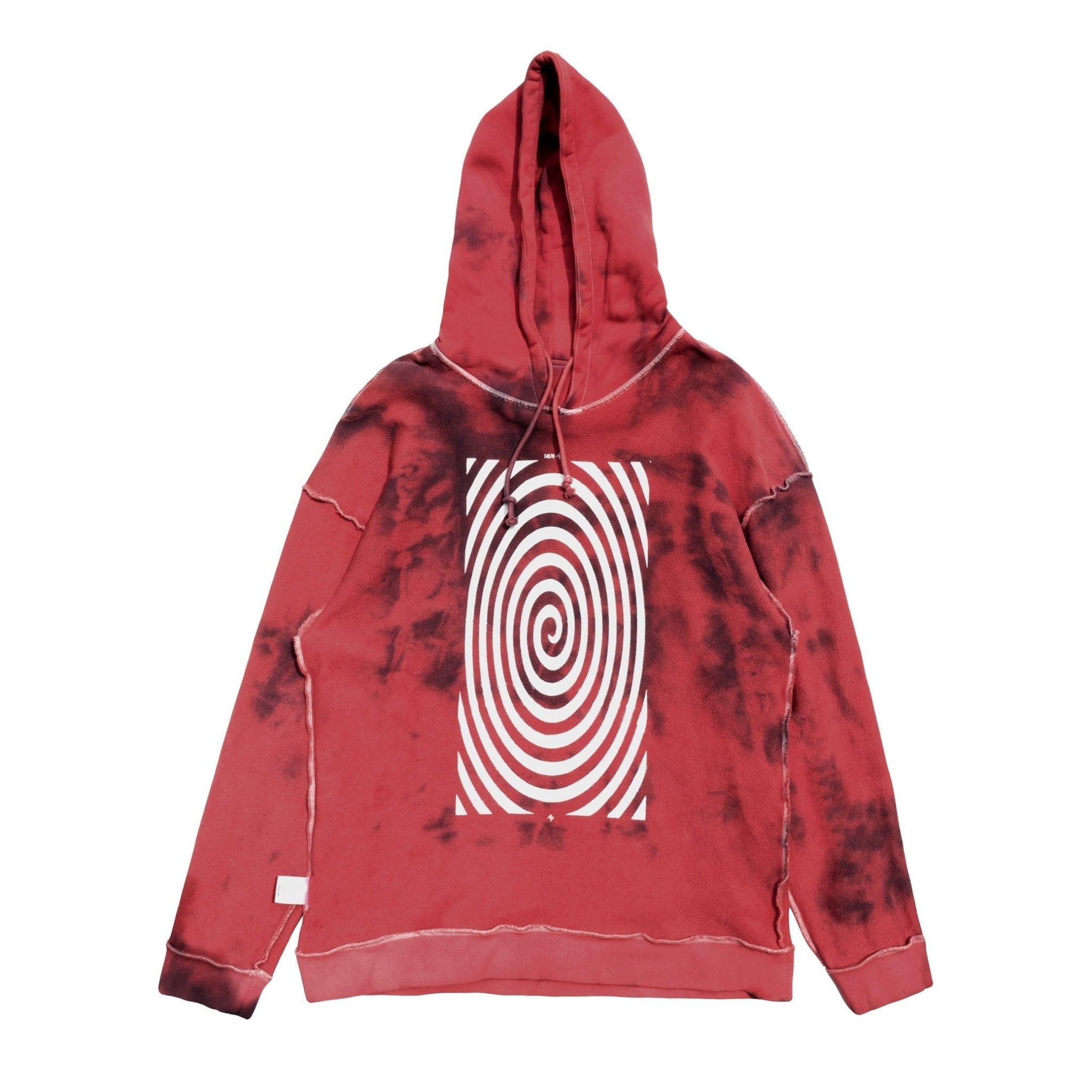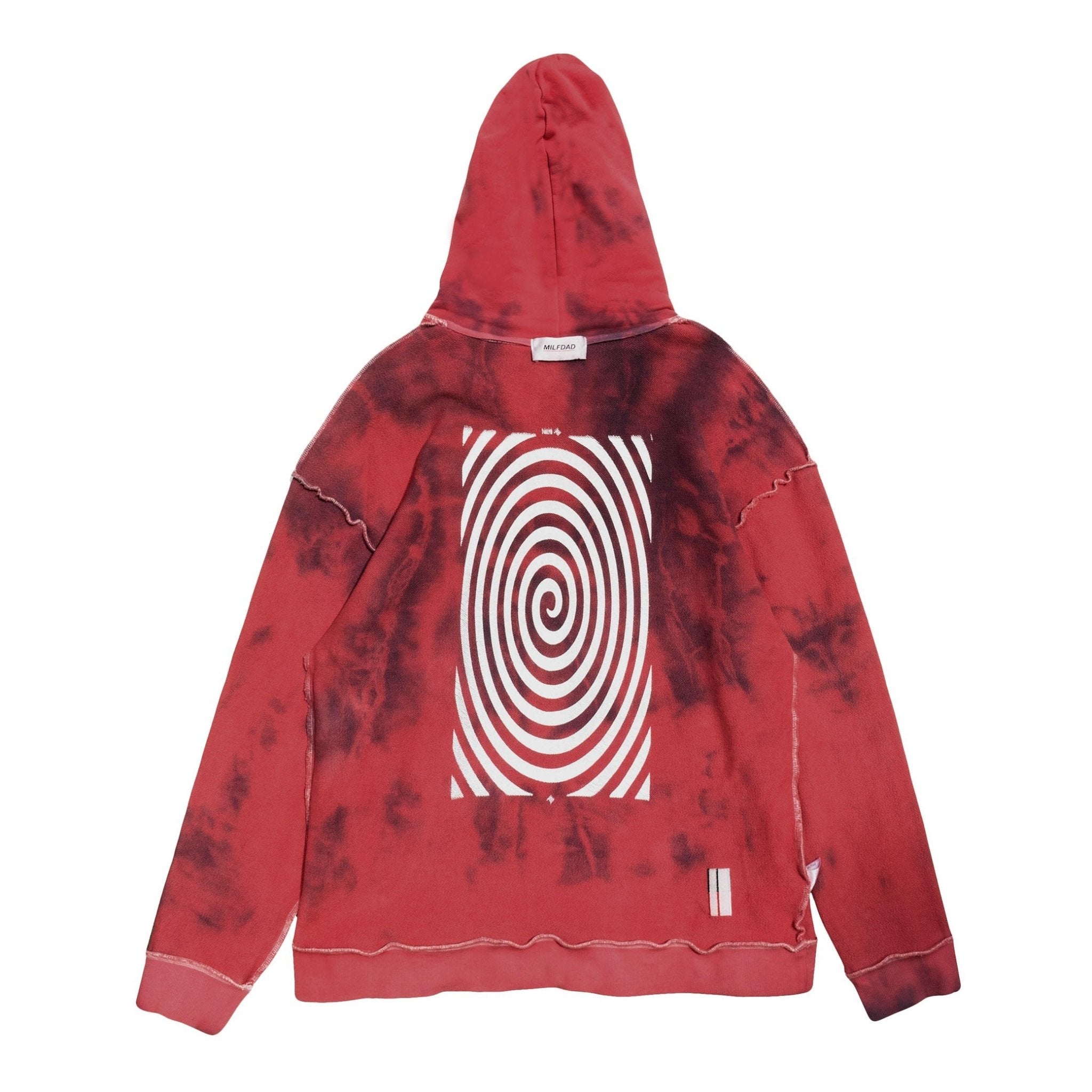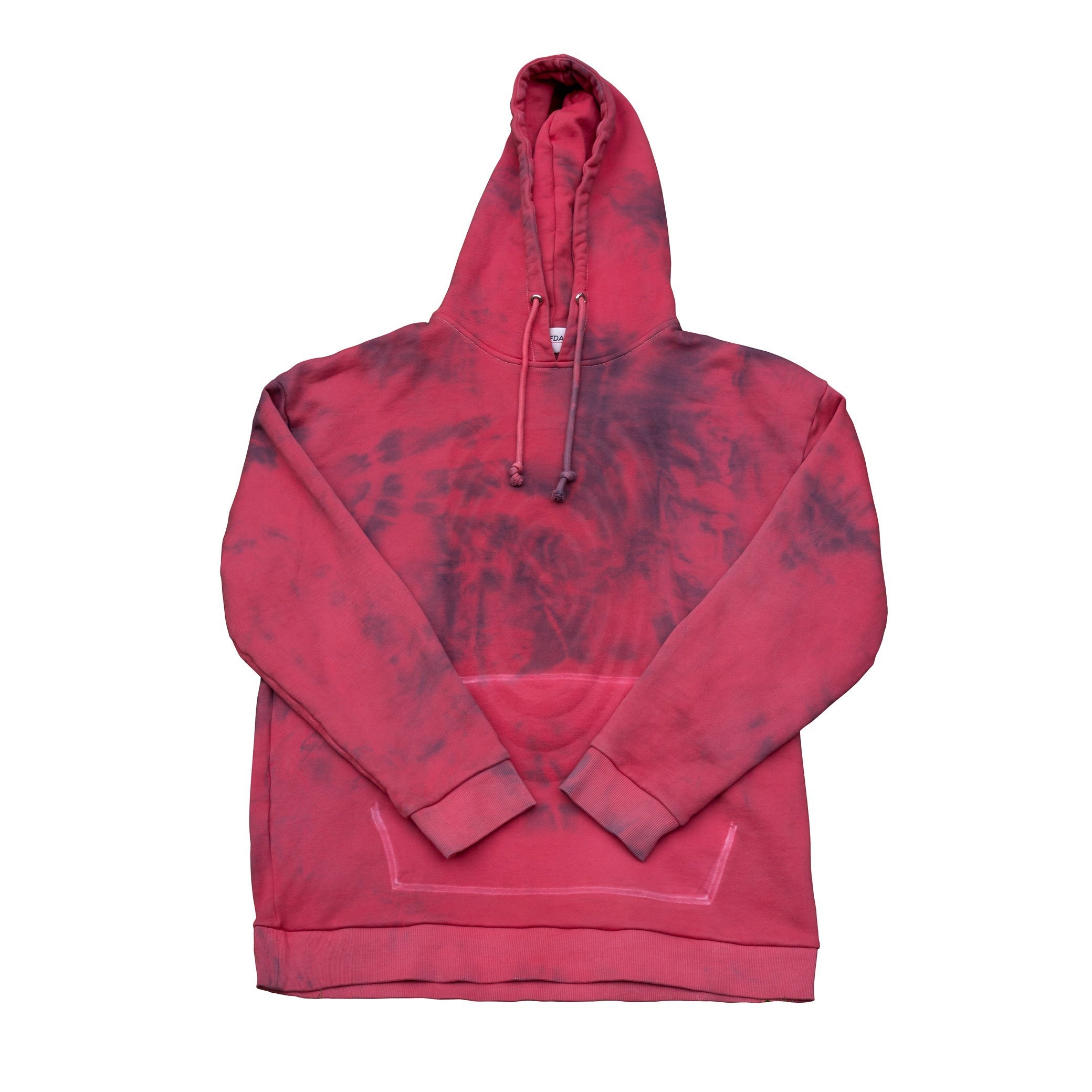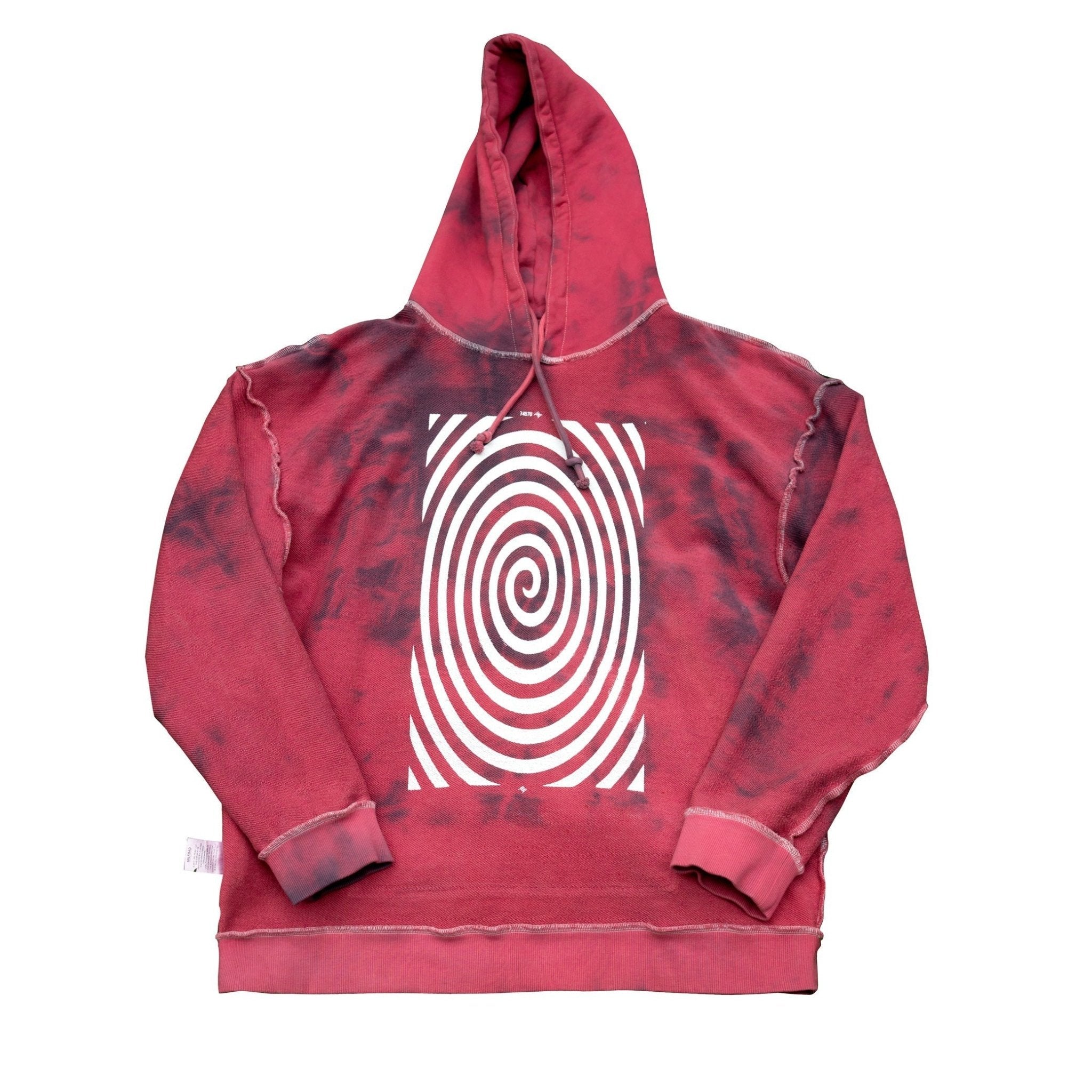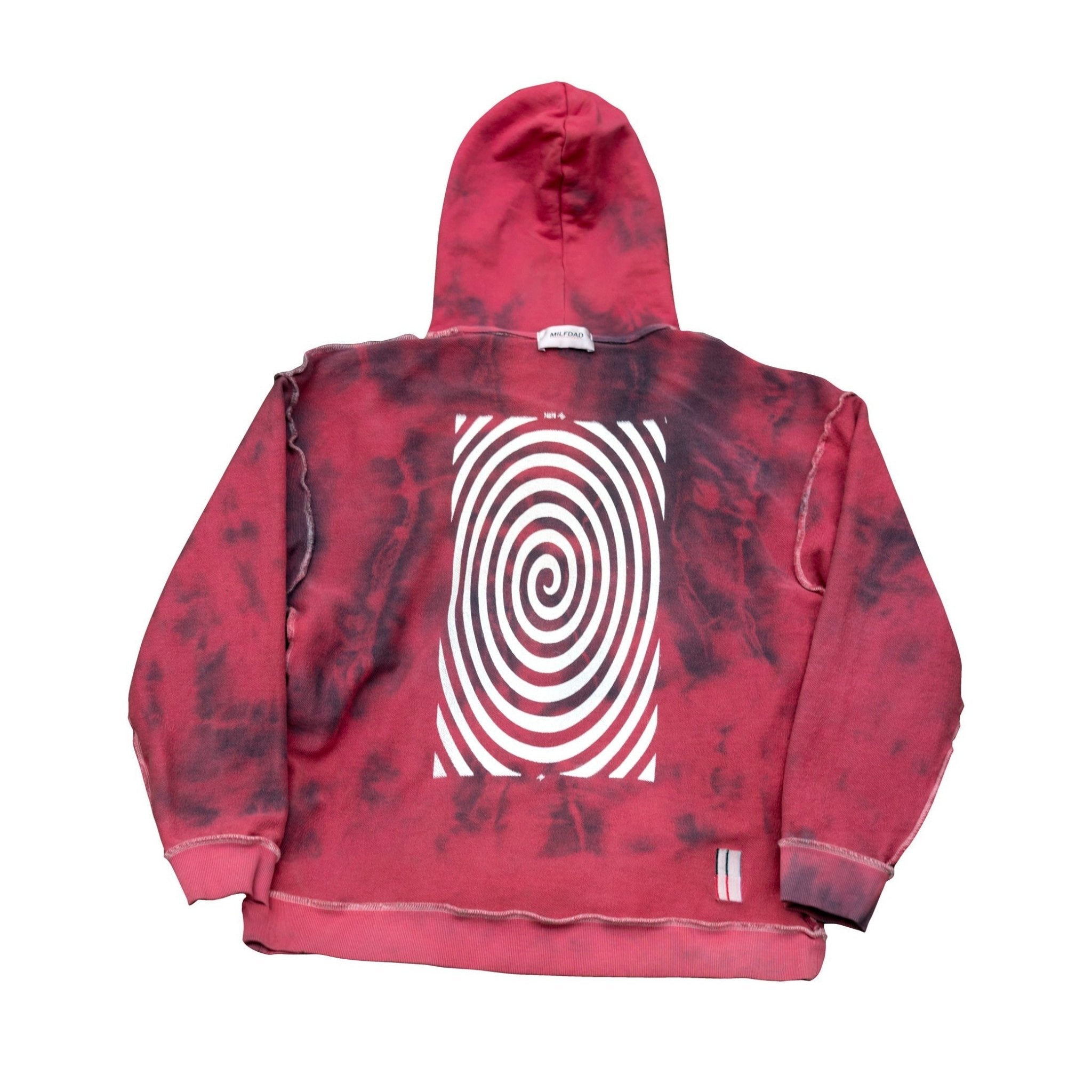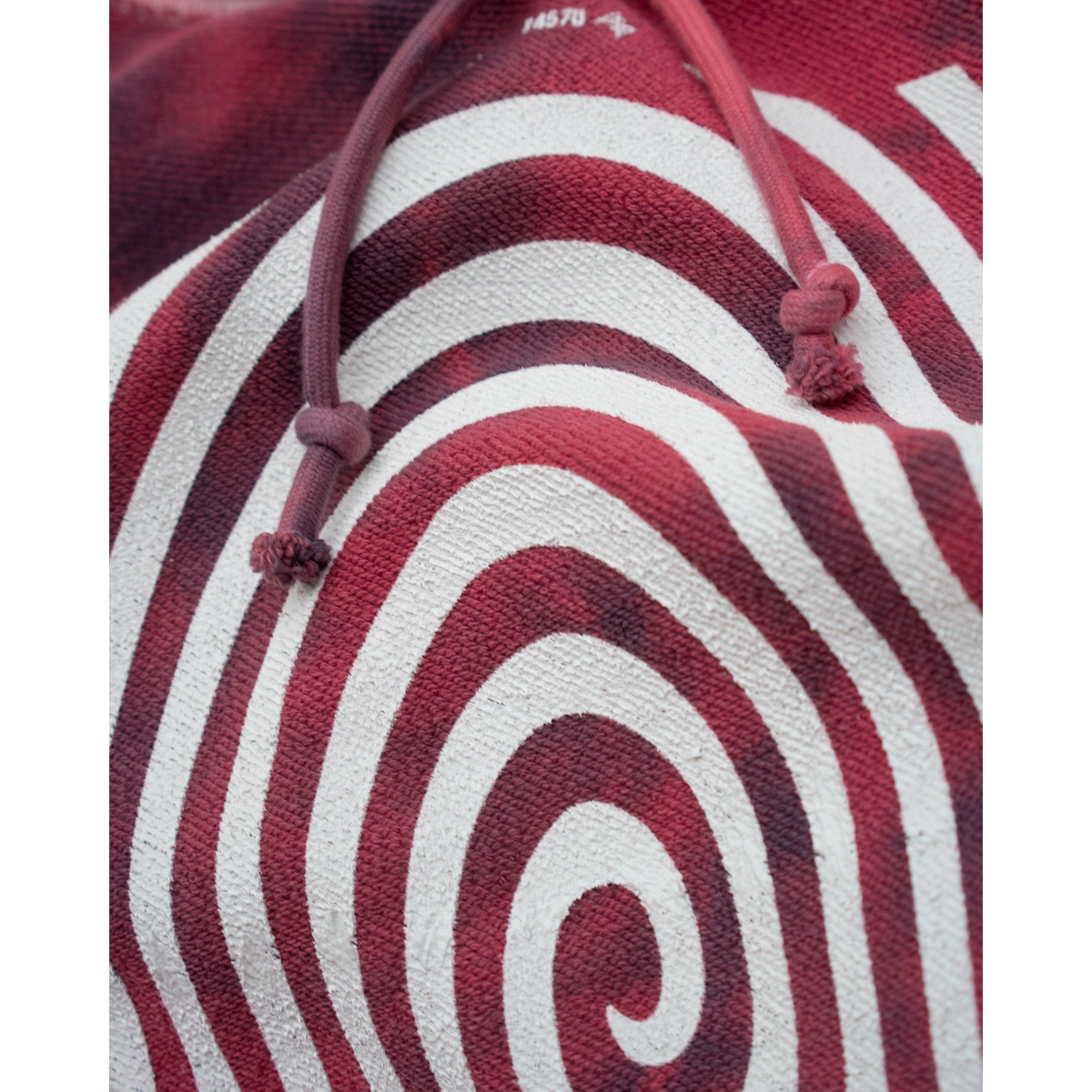 Our size guide shows our typical garment specs for each product category. It may be helpful to compare these measurements to a garment you own. To do this, lay the item flat and take all measurements from the outside. All specs are in inches.
| | | | | | | |
| --- | --- | --- | --- | --- | --- | --- |
| Tees | XS | S | M | L | XL | XXL |
| Chest | 37 | 39 | 41 | 43 | 45 | 47 |
| Body Length | 25.5 | 26.5 | 27.5 | 28.5 | 29.5 | 29.5 |
| Bottom Opening | 36 | 38 | 40 | 42 | 44 | 46 |
| | | | | | | |
| --- | --- | --- | --- | --- | --- | --- |
| Sweatshirts | XS | S | M | L | XL | XXL |
| Chest | 41 | 43 | 45 | 47 | 49 | 51 |
| Sleeve Length | 33.5 | 34.25 | 35 | 35.75 | 36.5 | 37.25 |
| Body Length | 25 | 26 | 27 | 28 | 29 | 29 |
| | | | | | |
| --- | --- | --- | --- | --- | --- |
| Sweaters | XS | S | M | L | XL |
| Chest | 36 | 38 | 40 | 42 | 44 |
| Length | 25 | 26 | 27 | 28 | 29 |
| Waist | 31 | 33 | 35 | 37 | 39 |
| Sleeve | 33 | 33.75 | 34 | 35.25 | 36 |
| | | | | | | |
| --- | --- | --- | --- | --- | --- | --- |
| Shirts | XS | S | M | L | XL | XXL |
| Chest | 41 | 43 | 45 | 47 | 49 | 51 |
| Length | 28 | 29 | 30 | 31 | 32 | 33 |
| Neck | 15.5 | 16 | 16.5 | 17 | 17.5 | 18 |
| Waist | 41 | 2/11 | 45 | 47 | 49 | 51 |
| | | | | | | |
| --- | --- | --- | --- | --- | --- | --- |
| Outerwear | XS | S | M | L | XL | XXL |
| Chest | 44 | 46 | 48 | 50 | 52 | 54 |
| Sleeve | 34 | 34.5 | 35 | 35.5 | 36 | 36.5 |
| Shoulder | 17 | 17.75 | 18.5 | 19.25 | 20 | 20.75 |
| Waist | 44 | 46 | 48 | 50 | 52 | 54 |
| | | | | | | | | | |
| --- | --- | --- | --- | --- | --- | --- | --- | --- | --- |
| Pants | 28 | 29 | 30 | 31 | 32 | 33 | 34 | 36 | 38 |
| Waist | 30 | 31 | 32 | 33 | 34 | 35 | 36 | 38 | 40 |
| Inseam | 31 | 31 | 31 | 31 | 31 | 31 | 31 | 31 | 31 |
| Thigh | 24 | 24.5 | 25 | 25.5 | 26 | 26.5 | 27 | 28 | 29 |
| Bottom Opening | 12.5 | 13 | 13.5 | 14 | 14.5 | 15 | 15.5 | 16.5 | 17.5 |
Language
English
English

Español