3M Piping Pant - Black
Inner mesh lined water-resistant pant with two strips of 3M
™ reflective piping along each pant leg. Braided drawcord and elastic waistband. Back zipper pockets. Slim fit and pull cords at the bottom of the pant leg. Printed logo at left thigh and rubber pvc logo at back right.
Regular price $118
Free standard shipping within the USA on all orders above $150
sizing guide
Standard shipping within in the United States is offered free of charge on orders above $150. Otherwise, shipping rates are calculated based on weight and destination. Shipping for International orders is free of charge for orders over $300, and 50% off for orders over $150. Items ship from New York.
Please see our complete shipping and return policy
here
.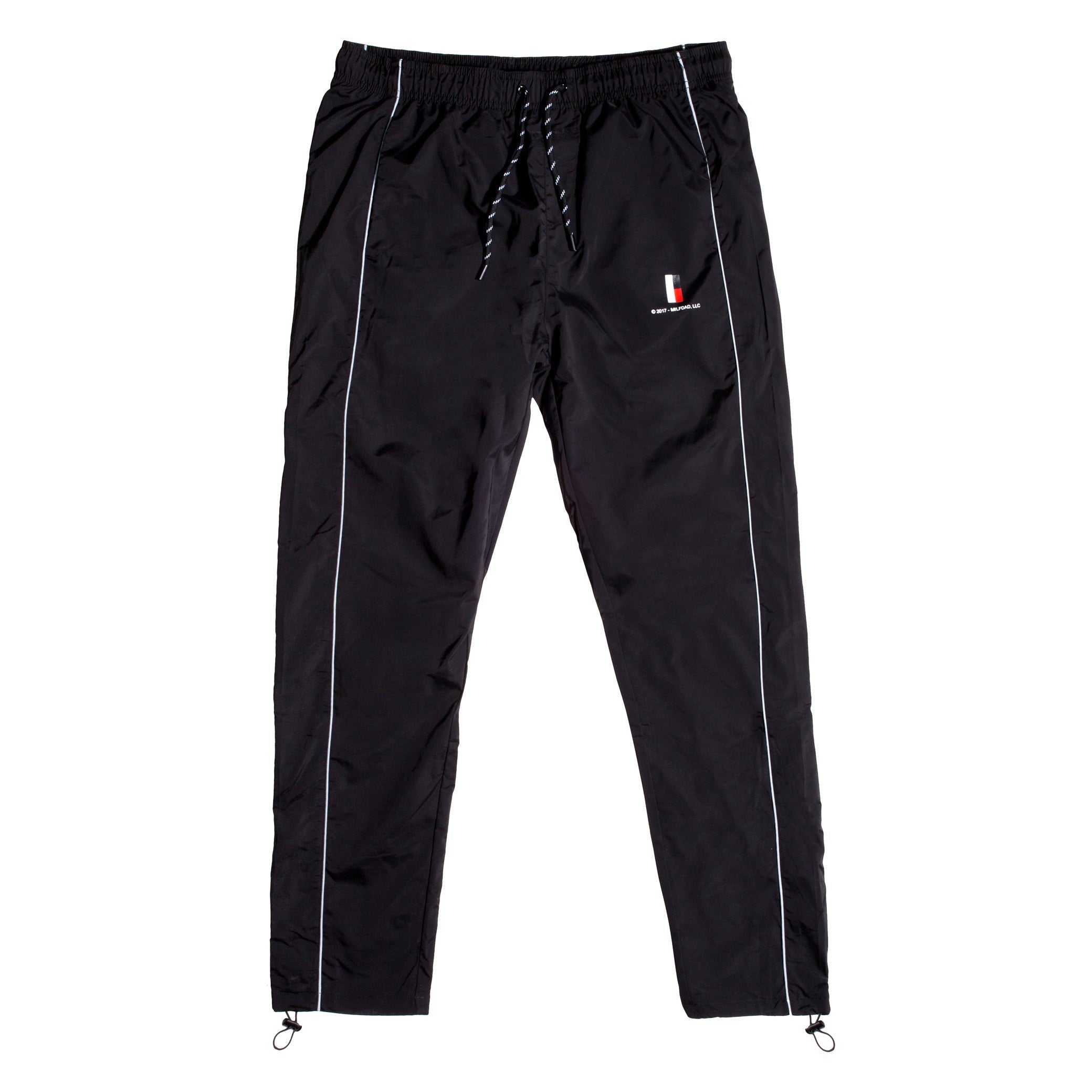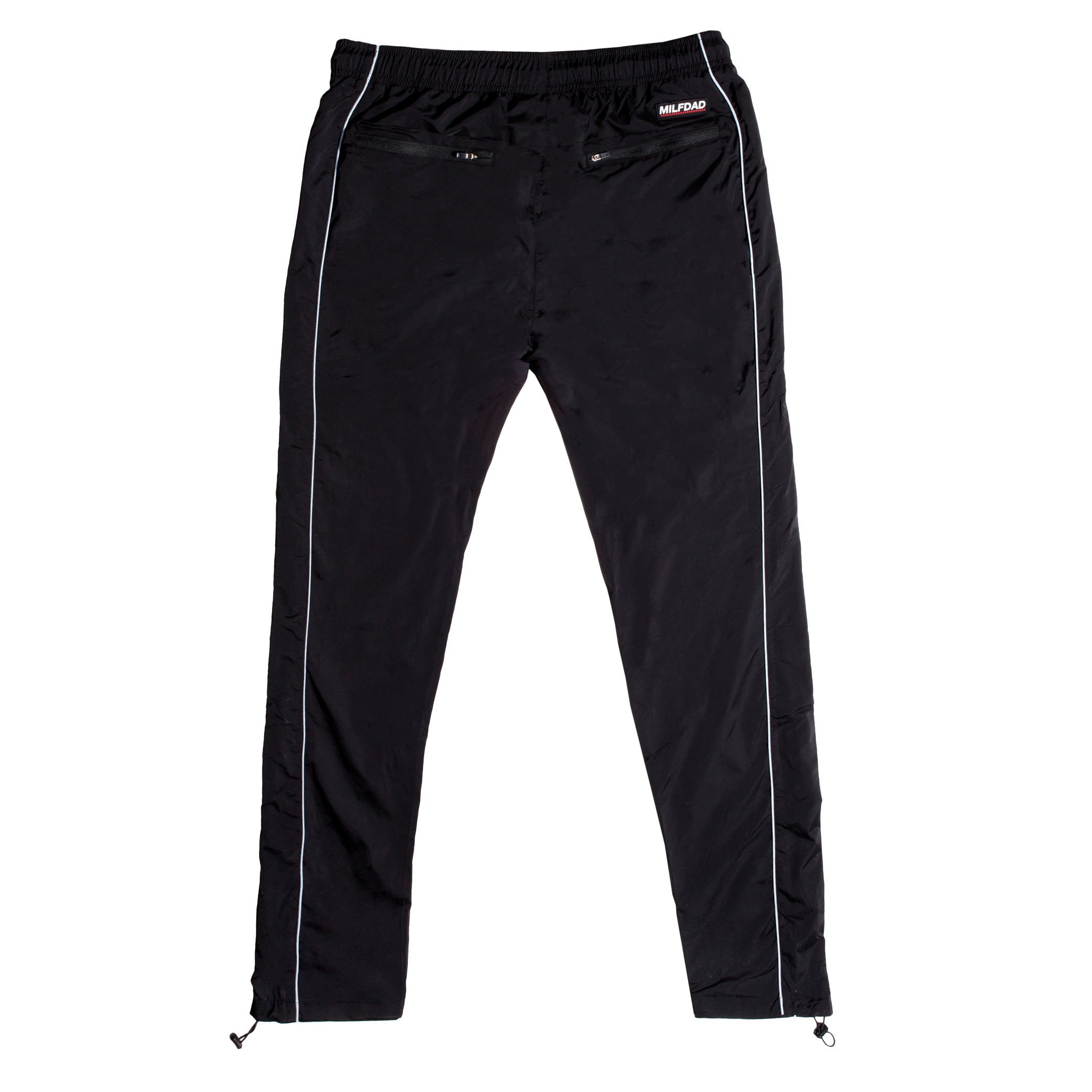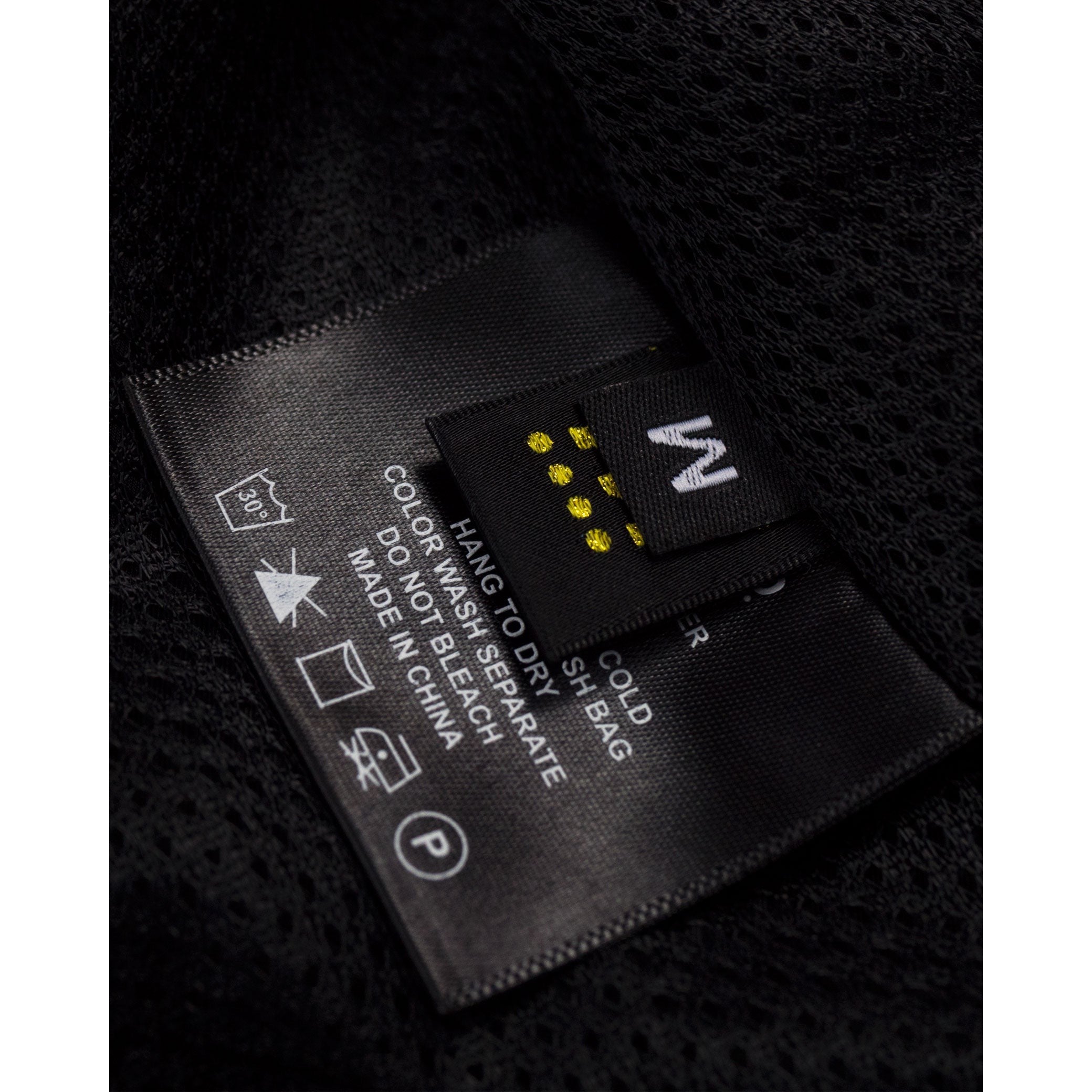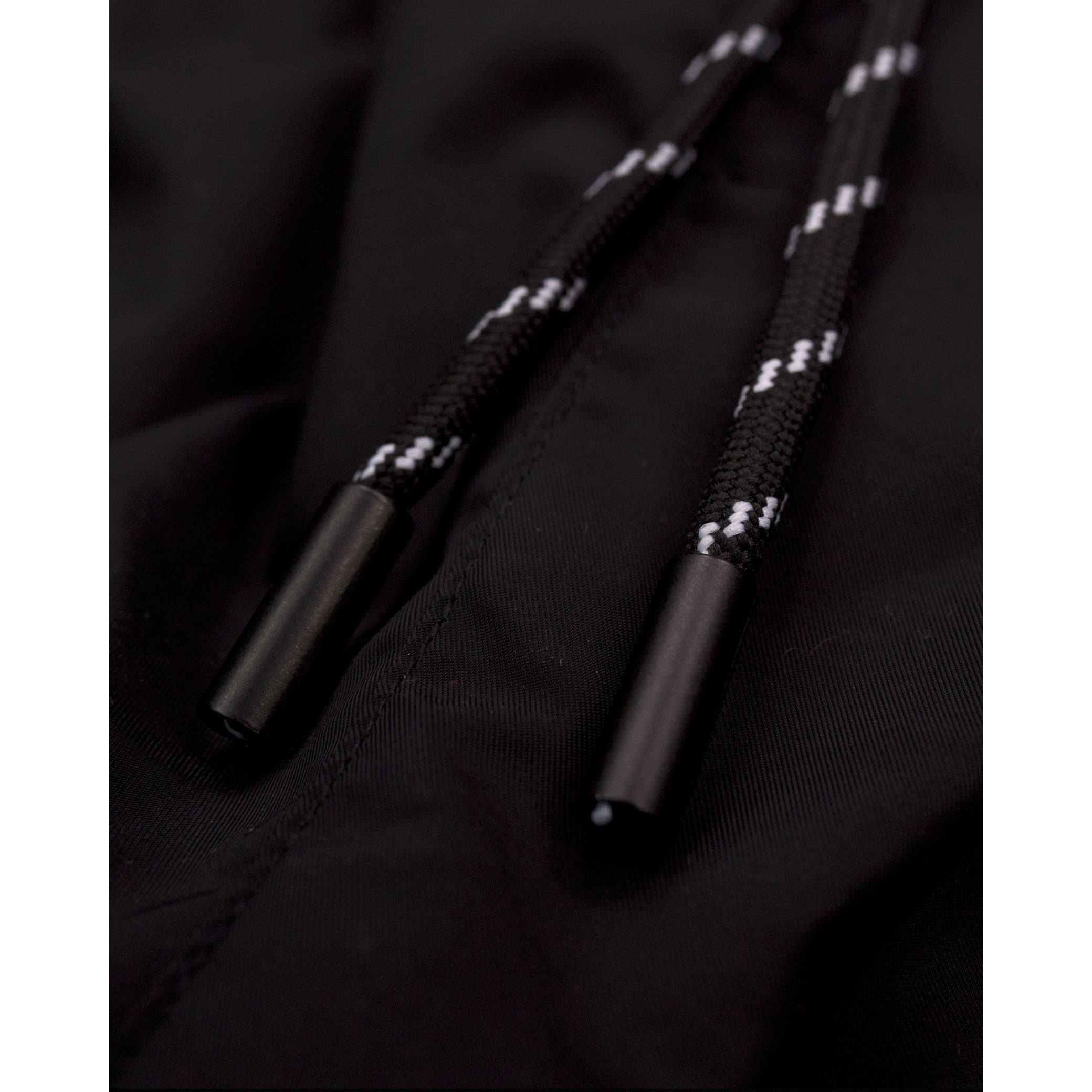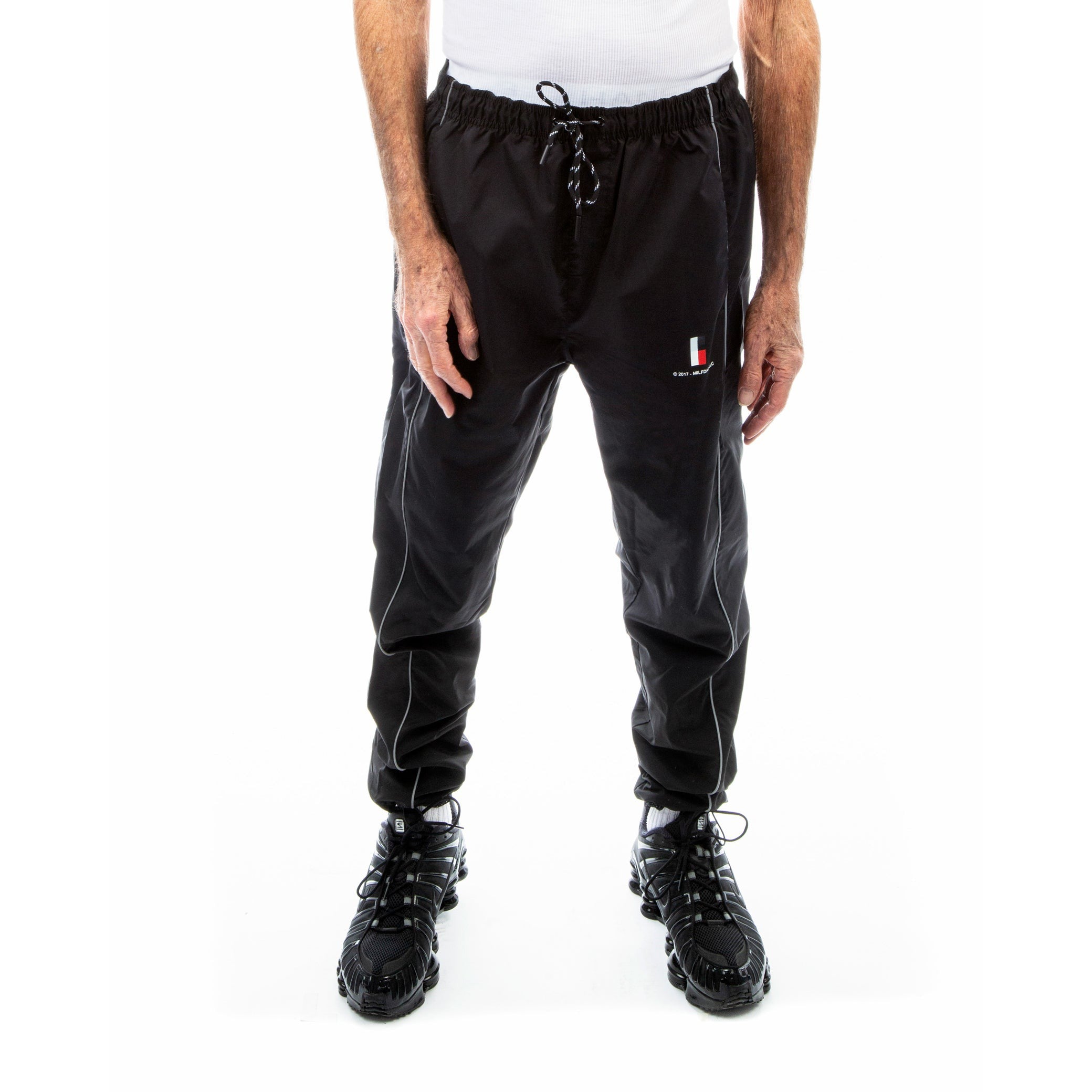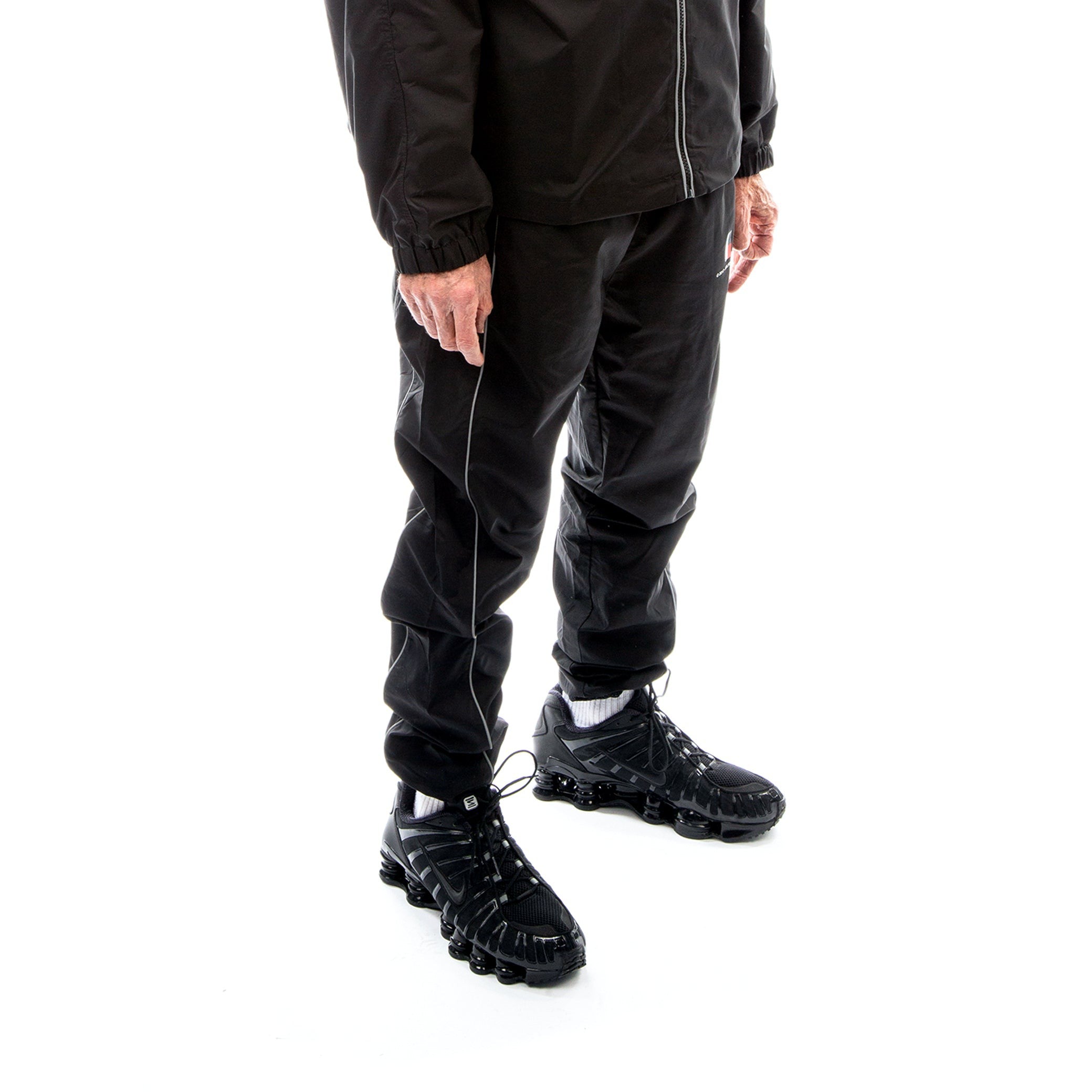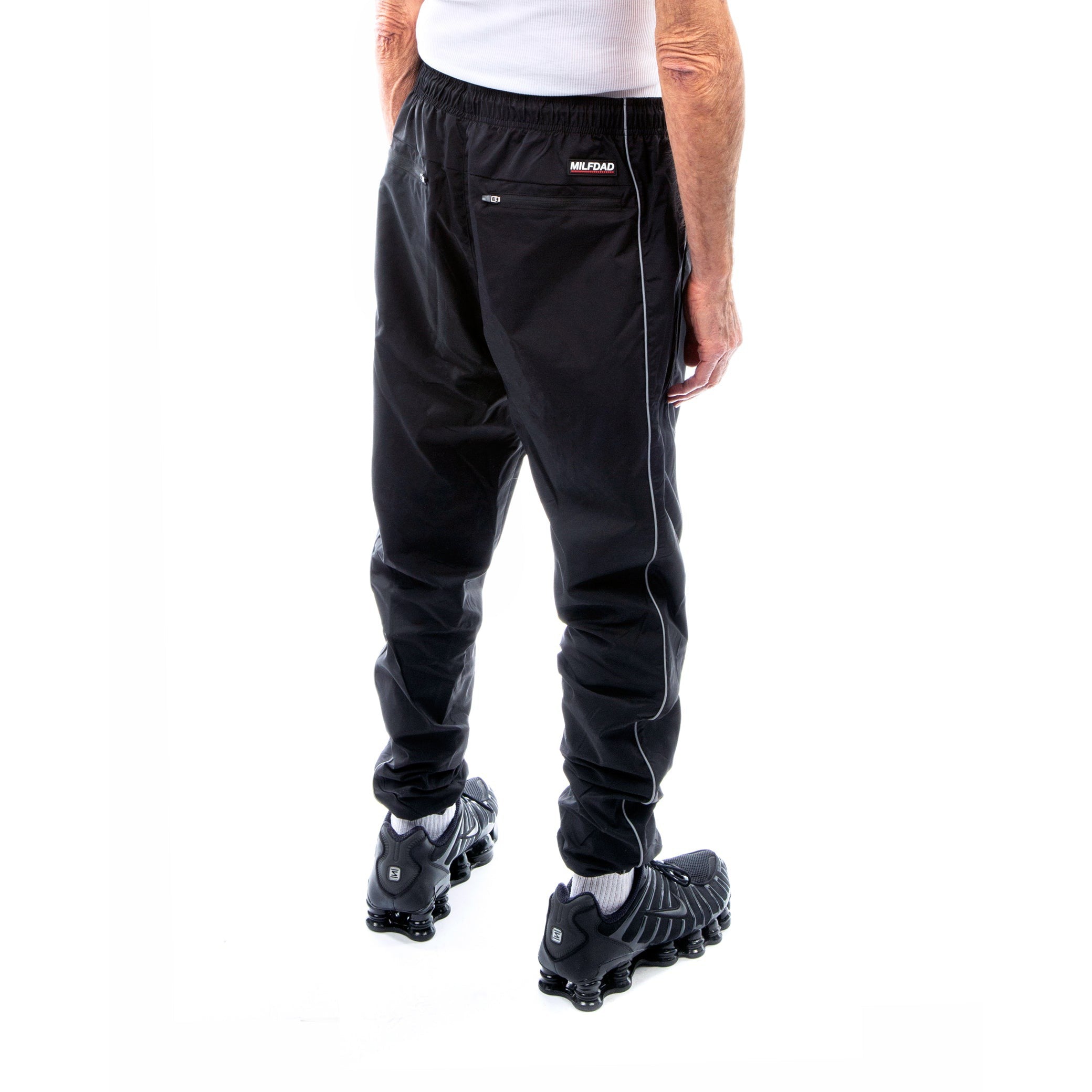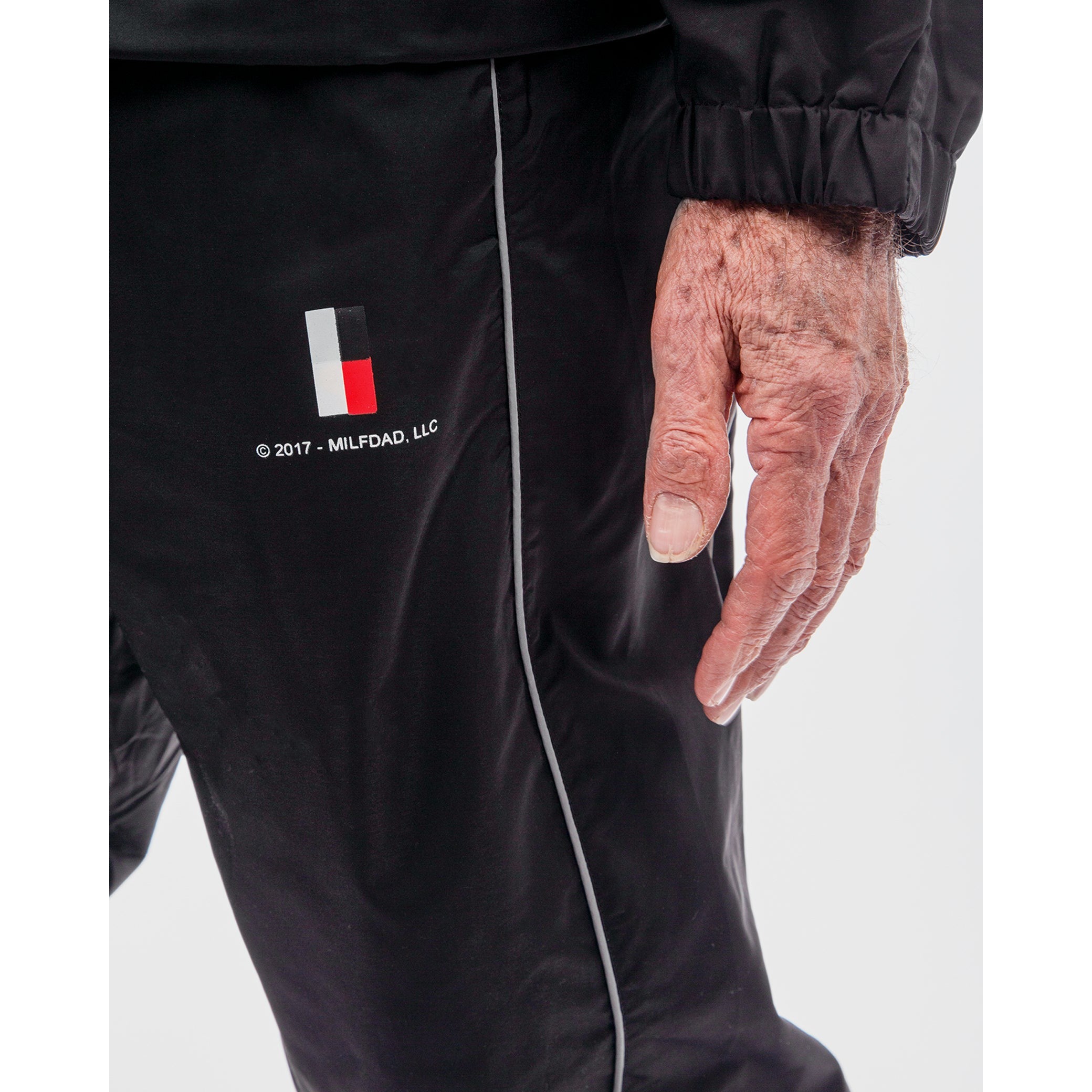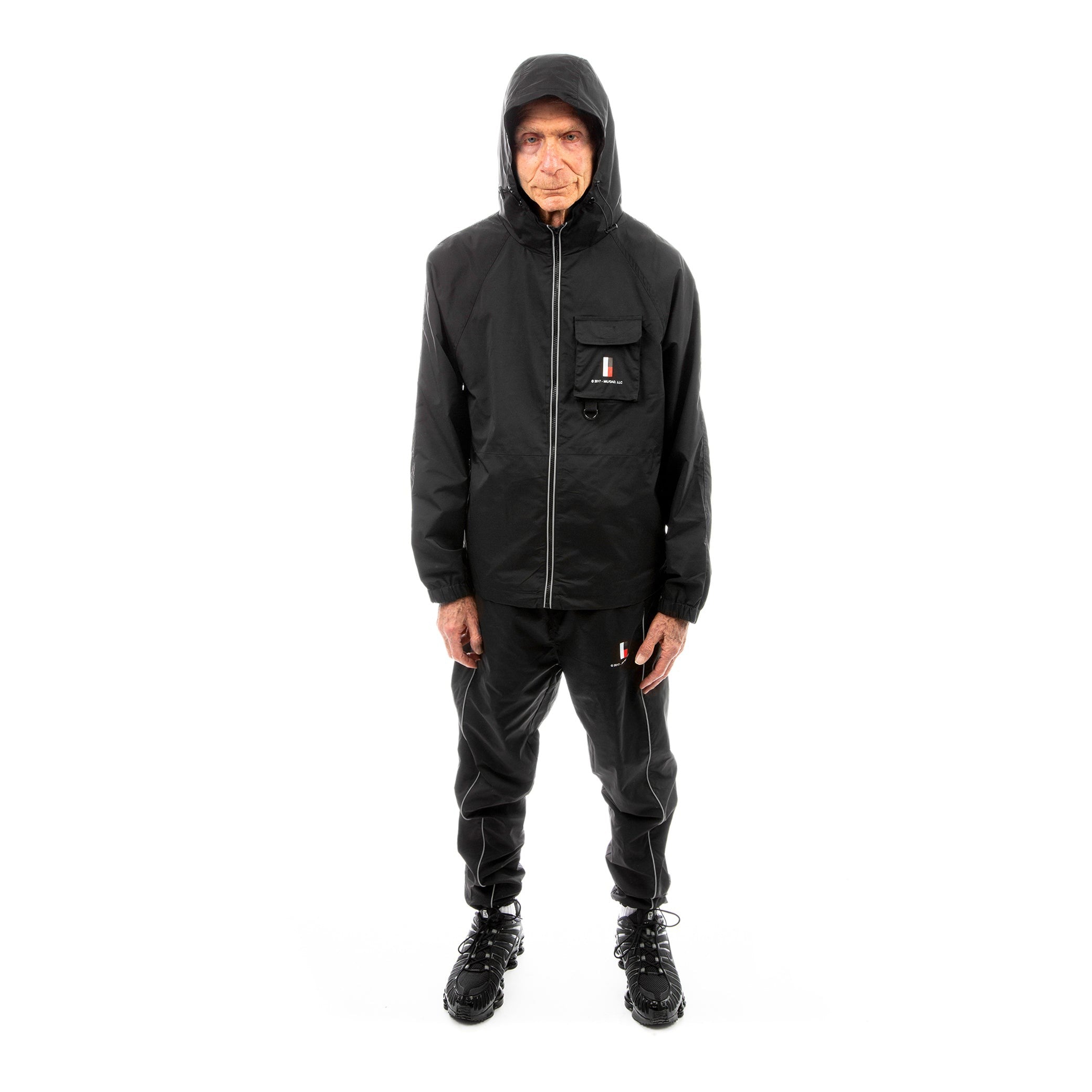 3M Piping Pant - Black
Regular price $118 Sale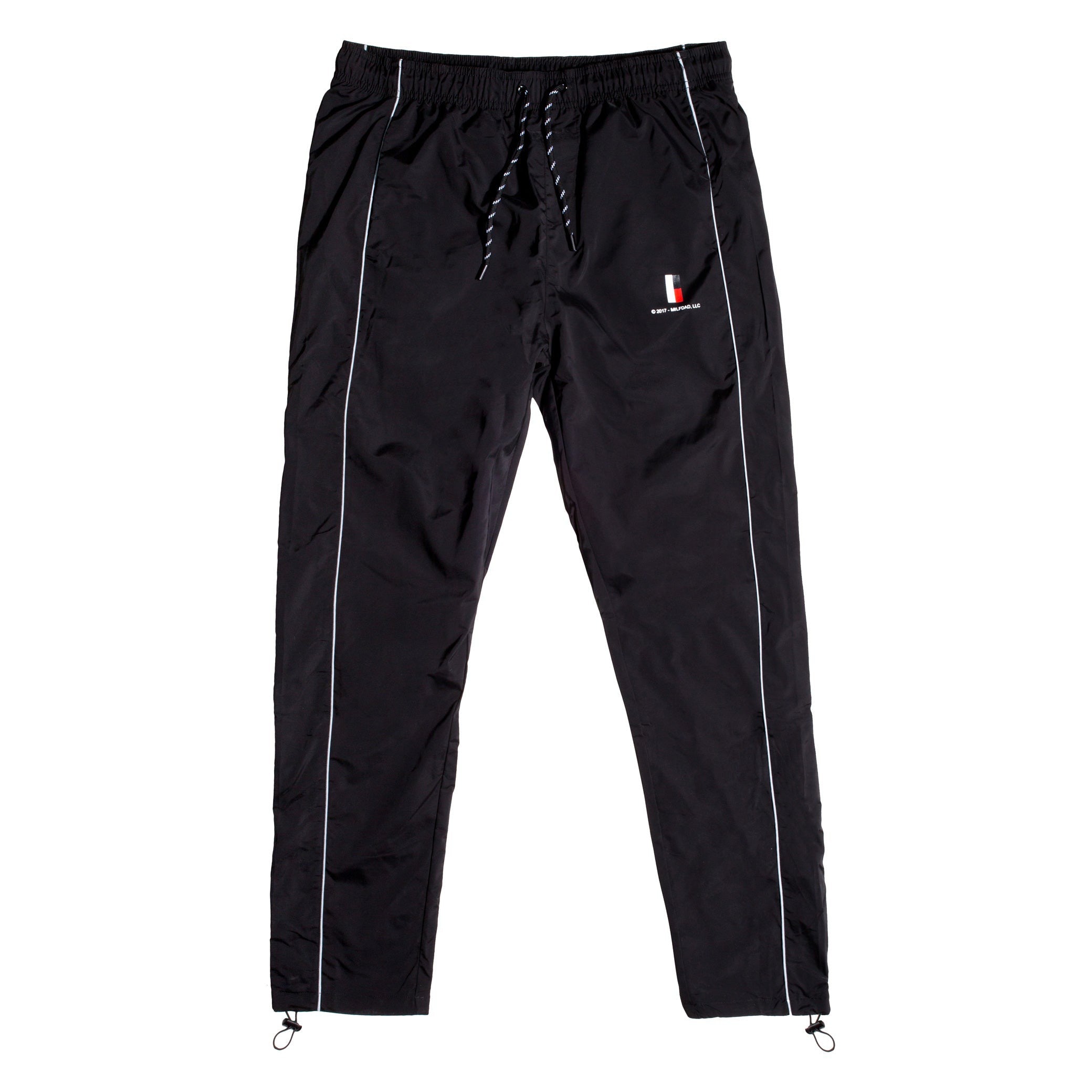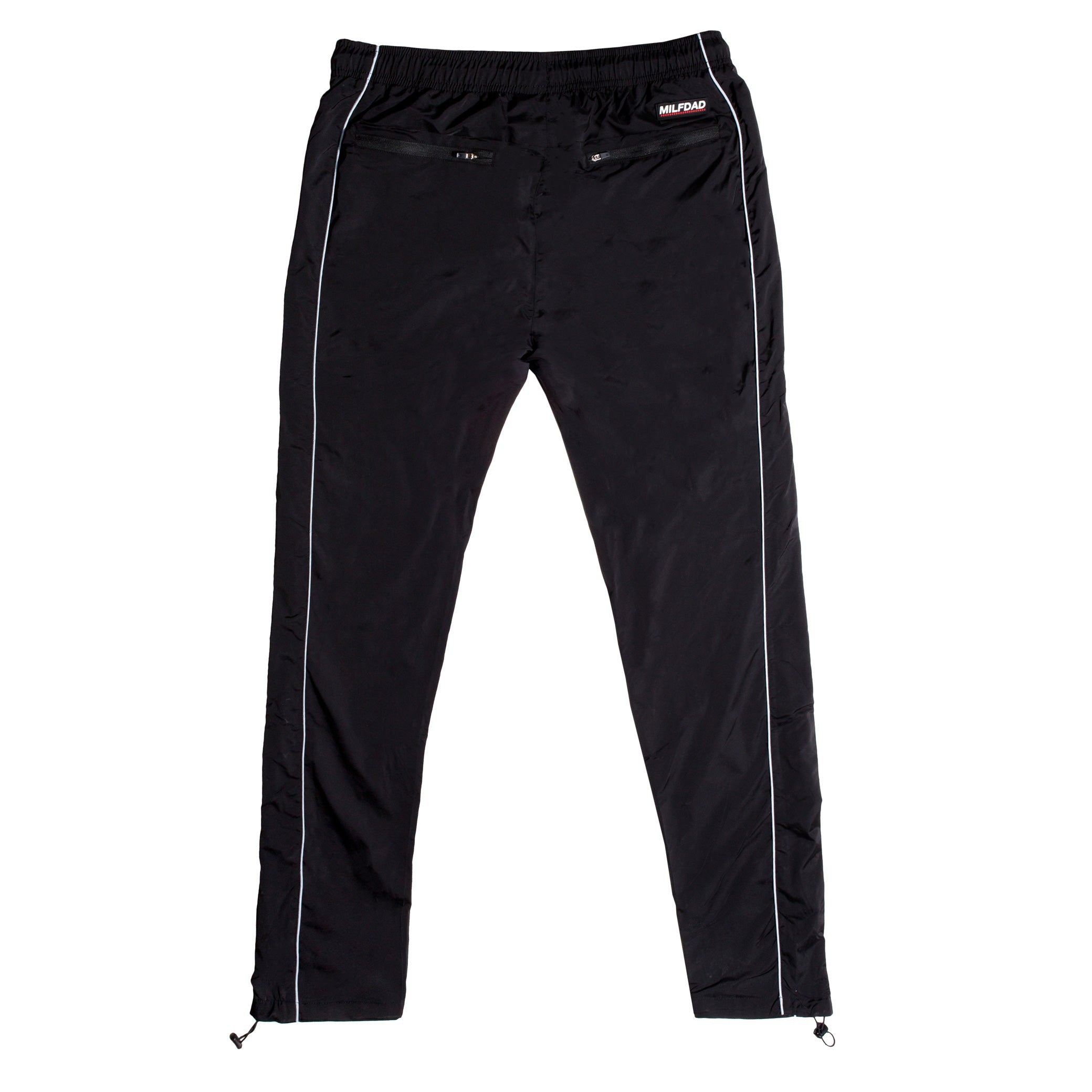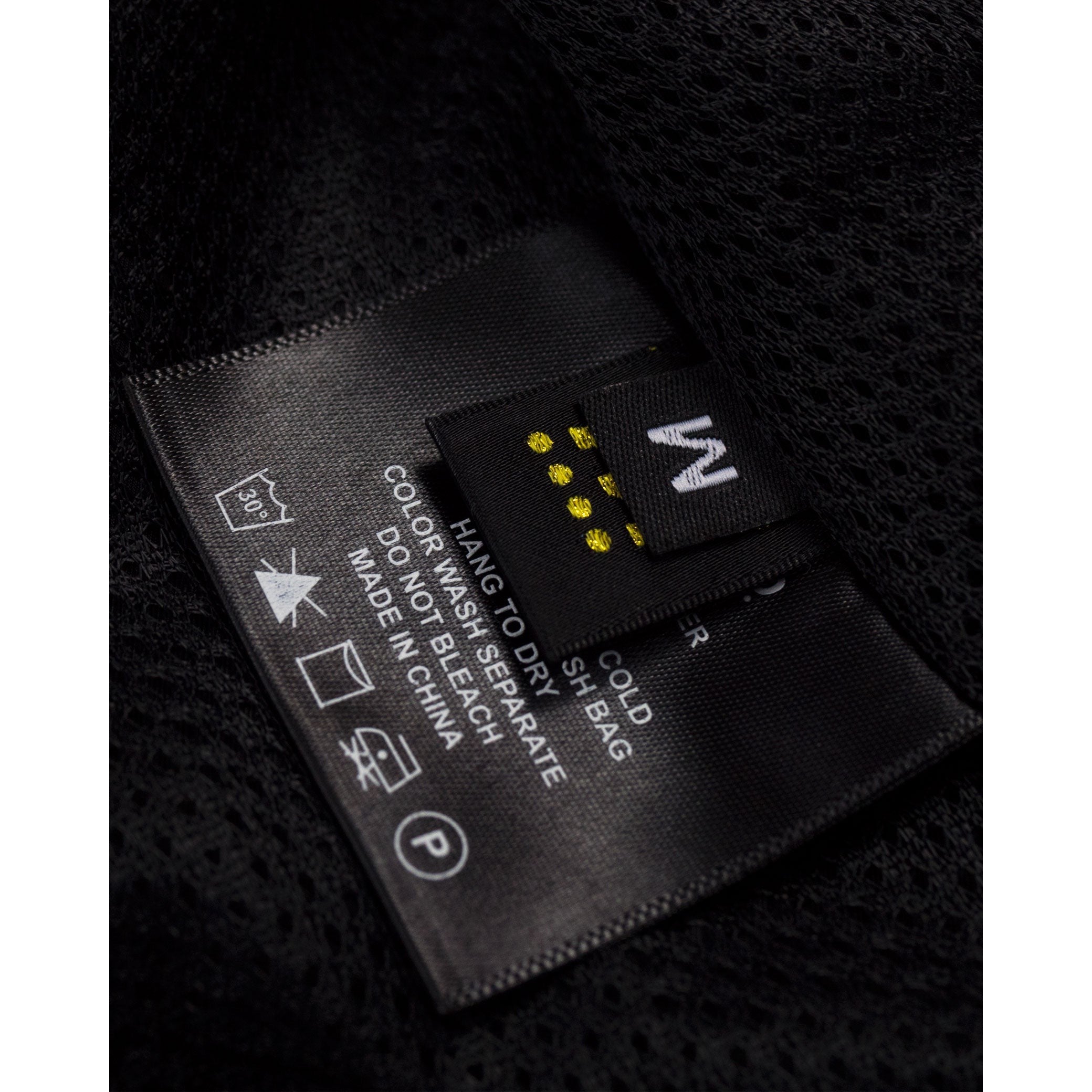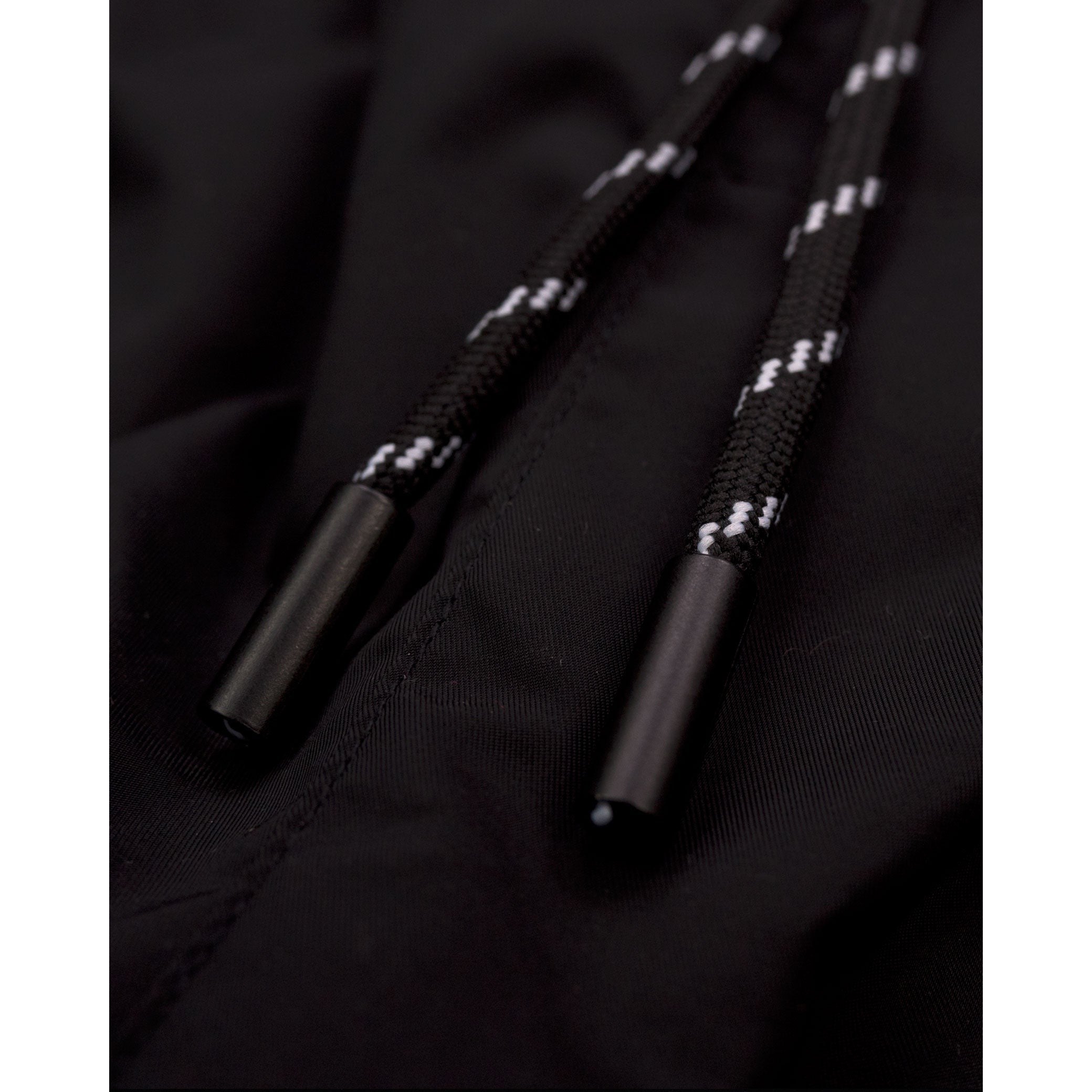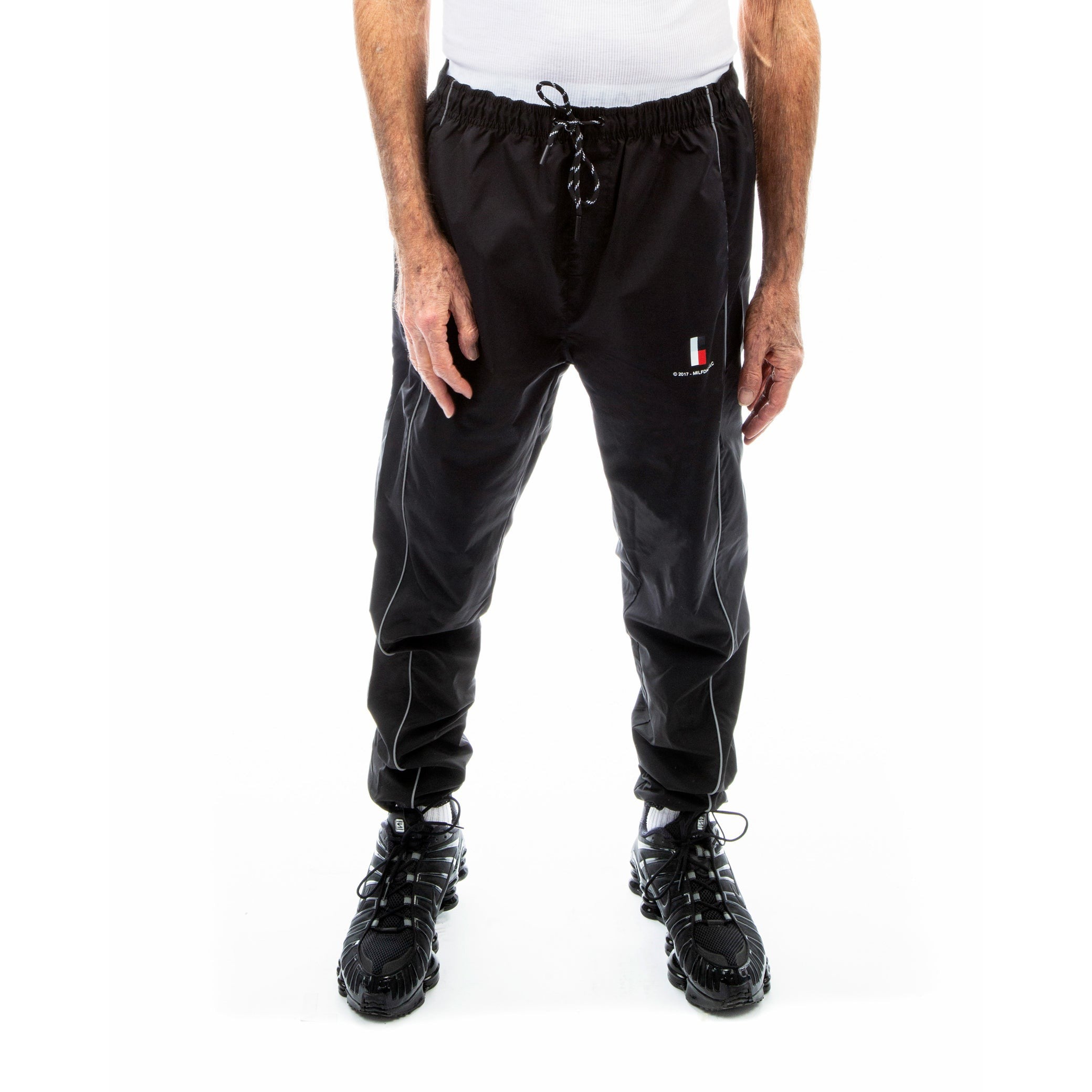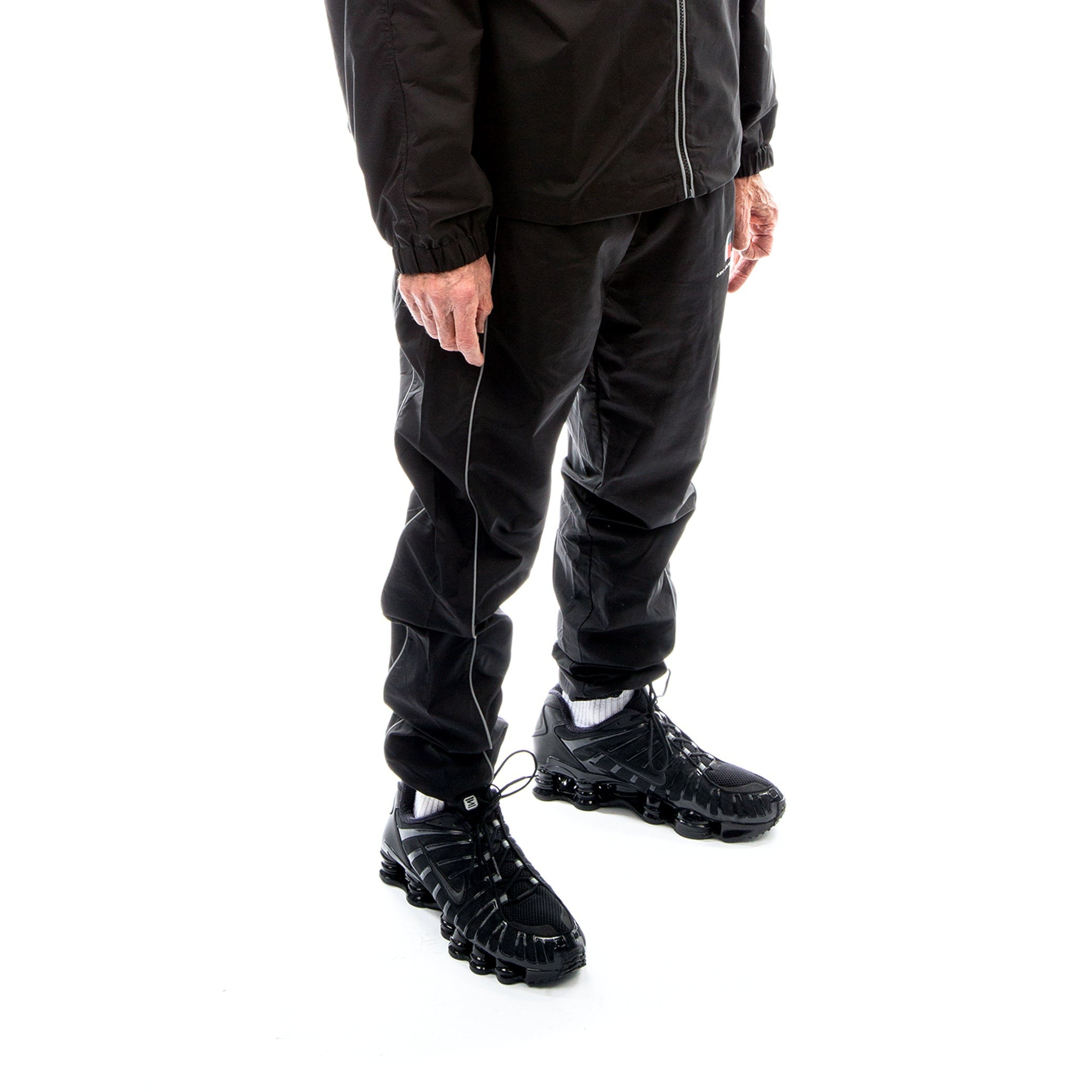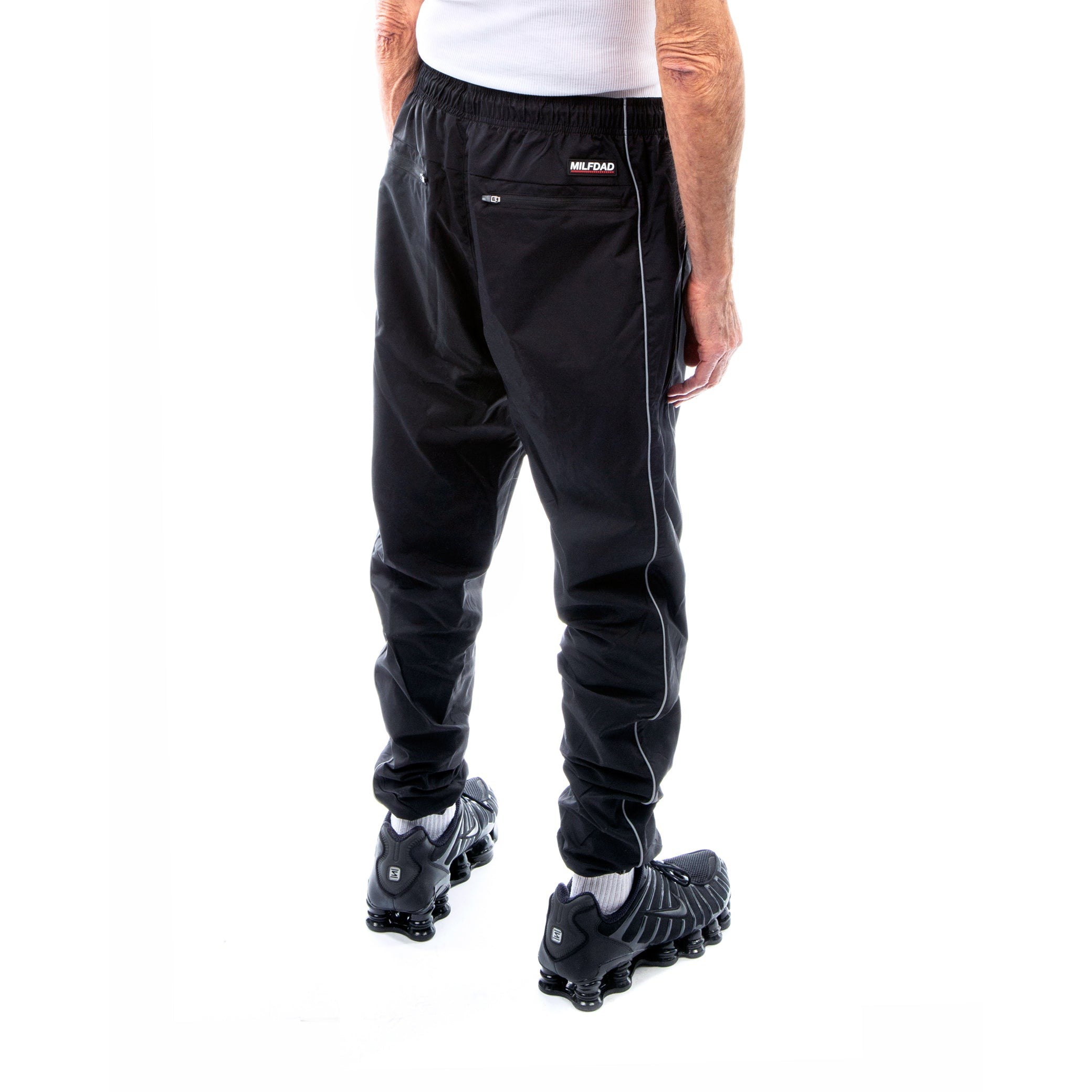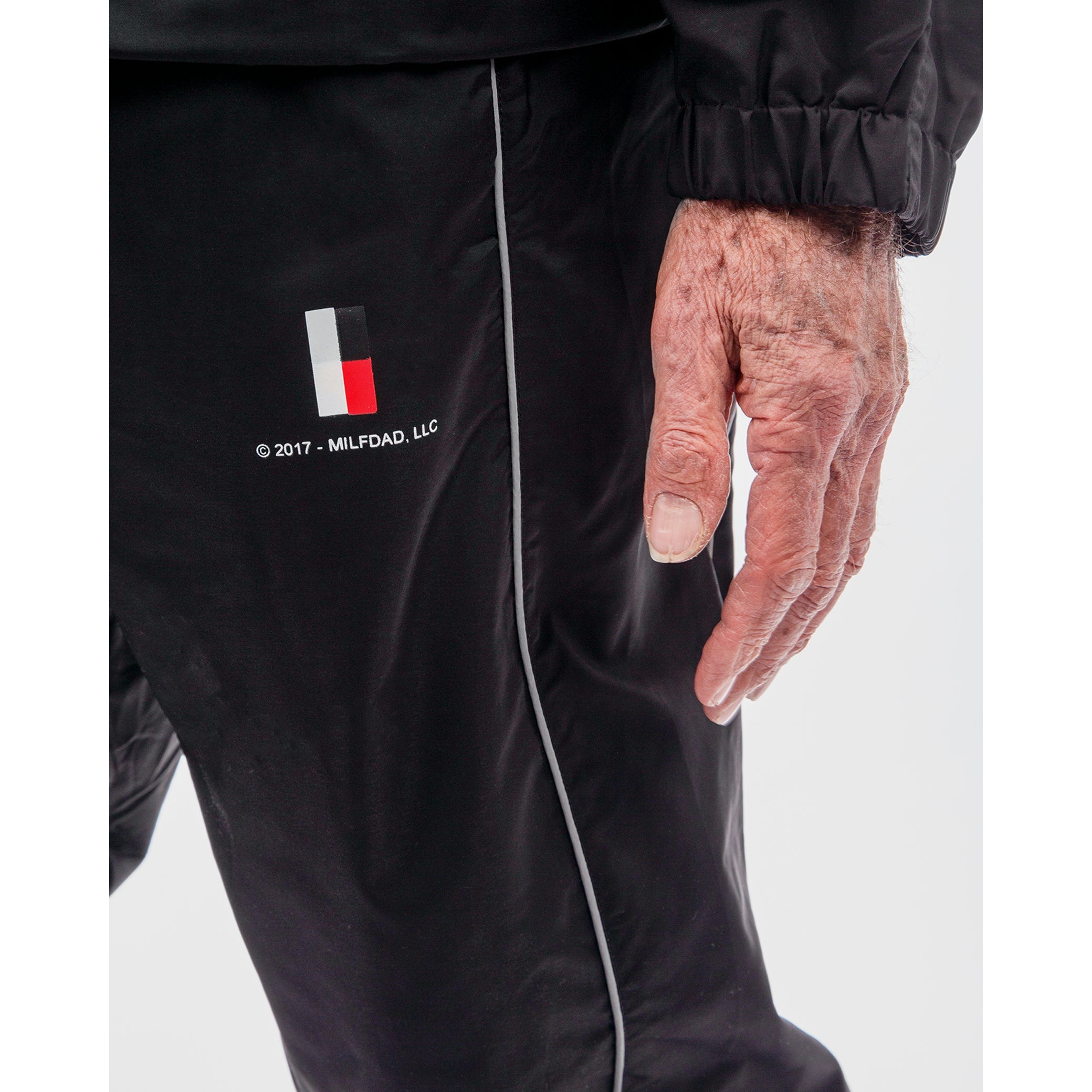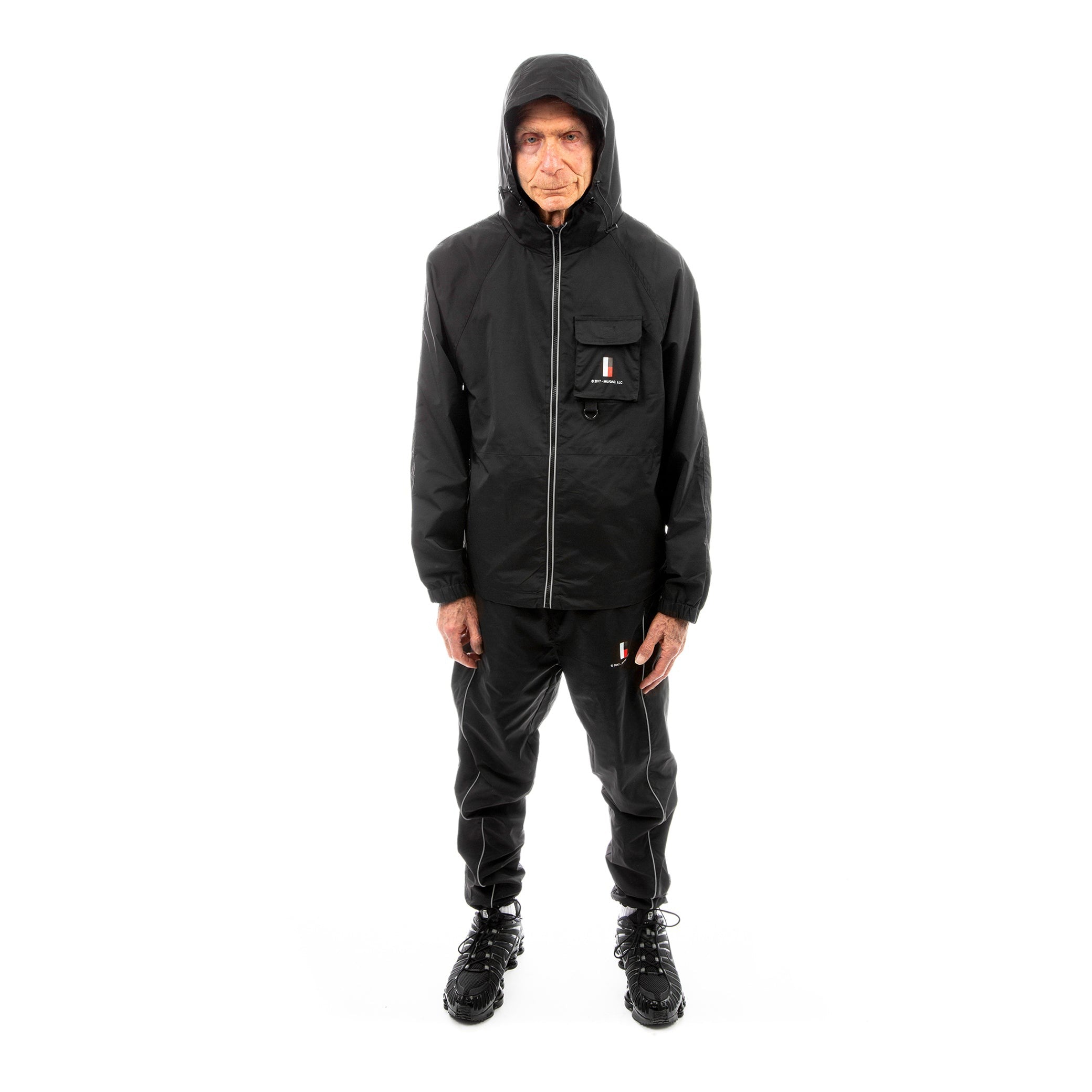 Our size guide shows our typical garment specs for each product category. It may be helpful to compare these measurements to a garment you own. To do this, lay the item flat and take all measurements from the outside. All specs are in inches.
| | | | | | | |
| --- | --- | --- | --- | --- | --- | --- |
| Tees | XS | S | M | L | XL | XXL |
| Chest | 37 | 39 | 41 | 43 | 45 | 47 |
| Body Length | 25.5 | 26.5 | 27.5 | 28.5 | 29.5 | 29.5 |
| Bottom Opening | 36 | 38 | 40 | 42 | 44 | 46 |
| | | | | | | |
| --- | --- | --- | --- | --- | --- | --- |
| Sweatshirts | XS | S | M | L | XL | XXL |
| Chest | 41 | 43 | 45 | 47 | 49 | 51 |
| Sleeve Length | 33.5 | 34.25 | 35 | 35.75 | 36.5 | 37.25 |
| Body Length | 25 | 26 | 27 | 28 | 29 | 29 |
| | | | | | |
| --- | --- | --- | --- | --- | --- |
| Sweaters | XS | S | M | L | XL |
| Chest | 36 | 38 | 40 | 42 | 44 |
| Length | 25 | 26 | 27 | 28 | 29 |
| Waist | 31 | 33 | 35 | 37 | 39 |
| Sleeve | 33 | 33.75 | 34 | 35.25 | 36 |
| | | | | | | |
| --- | --- | --- | --- | --- | --- | --- |
| Shirts | XS | S | M | L | XL | XXL |
| Chest | 41 | 43 | 45 | 47 | 49 | 51 |
| Length | 28 | 29 | 30 | 31 | 32 | 33 |
| Neck | 15.5 | 16 | 16.5 | 17 | 17.5 | 18 |
| Waist | 41 | 2/11 | 45 | 47 | 49 | 51 |
| | | | | | | |
| --- | --- | --- | --- | --- | --- | --- |
| Outerwear | XS | S | M | L | XL | XXL |
| Chest | 44 | 46 | 48 | 50 | 52 | 54 |
| Sleeve | 34 | 34.5 | 35 | 35.5 | 36 | 36.5 |
| Shoulder | 17 | 17.75 | 18.5 | 19.25 | 20 | 20.75 |
| Waist | 44 | 46 | 48 | 50 | 52 | 54 |
| | | | | | | | | | |
| --- | --- | --- | --- | --- | --- | --- | --- | --- | --- |
| Pants | 28 | 29 | 30 | 31 | 32 | 33 | 34 | 36 | 38 |
| Waist | 30 | 31 | 32 | 33 | 34 | 35 | 36 | 38 | 40 |
| Inseam | 31 | 31 | 31 | 31 | 31 | 31 | 31 | 31 | 31 |
| Thigh | 24 | 24.5 | 25 | 25.5 | 26 | 26.5 | 27 | 28 | 29 |
| Bottom Opening | 12.5 | 13 | 13.5 | 14 | 14.5 | 15 | 15.5 | 16.5 | 17.5 |
Language
English
English

Español